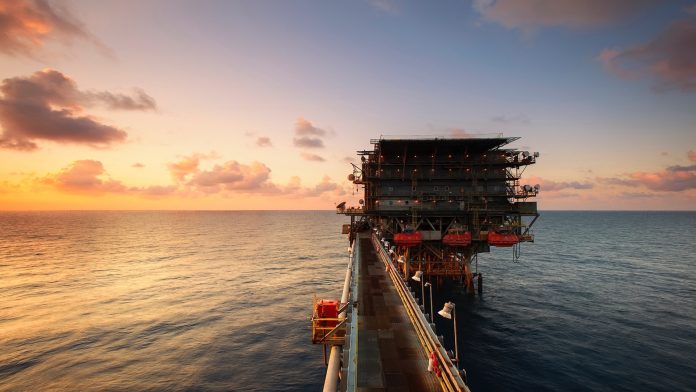 WASHINGTON, D.C. – Consumer Energy Alliance (CEA), the leading energy and environmental advocate for families and businesses, issued the following statement after the American Petroleum Institute and the National Ocean Industries Association released a study highlighting the risks of not putting a five-year Gulf of Mexico planning program in place.
The study found that failure to move forward on an offshore production plan could jeopardize $5 billion in U.S. gross domestic product, $1.5 billion in government revenue and reduce the $900 million allocated to the Land and Water Fund, which supports upkeep and maintenance for parks, conservation and recreation across the country.
Additionally, the delay in getting more American oil and gas produced from the Gulf of Mexico would actually increase emissions, because the low-carbon Gulf barrels would be replaced by foreign oil that is worse for the environment. The study found that a lack of a federal five-year offshore plan would reduce Gulf production by about a fifth immediately, and would cost nearly 60,000 jobs.
"We need more offshore production as quickly as possible to improve U.S. energy security, protect families, lower prices, help curtail inflation, fight back against Putin, and put America back on a sound energy footing," CEA President David Holt said. "We can continue to diversify our energy portfolio and lower emissions at the same time, which America has already shown it can do without risking high energy prices or increasing emissions."
"The Biden Administration's de facto ban on offshore energy development must end, or else consumers will continue to suffer from high energy prices not just in the present, but well into the future."
"Record high gasoline prices, the highest inflation in 40 years and a war in Ukraine all starkly demonstrate the need for traditional energy security. Now is not the time to intentionally hobble the cleanest oil and gas in the world and weaken America and its families and small businesses," Holt said.
The current five-year plan expires in July, and the Department of Interior is well behind on the next one, which ordinarily takes a minimum of 18 months to prepare. Once the current one expires, the U.S. will be without an active offshore energy development plan for the first time since the five-year planning process began in 1980.
###
About Consumer Energy Alliance
Consumer Energy Alliance (CEA) is the leading voice for sensible energy and environmental policies for consumers, bringing together families, farmers, small businesses, distributors, producers, and manufacturers to support America's environmentally sustainable energy future. With more than 550,000 members nationwide, we are committed to leading the nation's dialogue around energy, its critical role in the economy, and how it supports the vital supply chains for the families and businesses that depend on them. CEA works daily to encourage communities across the nation to seek sensible, realistic, and environmentally responsible solutions to meet our nation's energy needs.
Contact:
Bryson Hull
(202) 657-2855
bhull@consumerenergyalliance.org