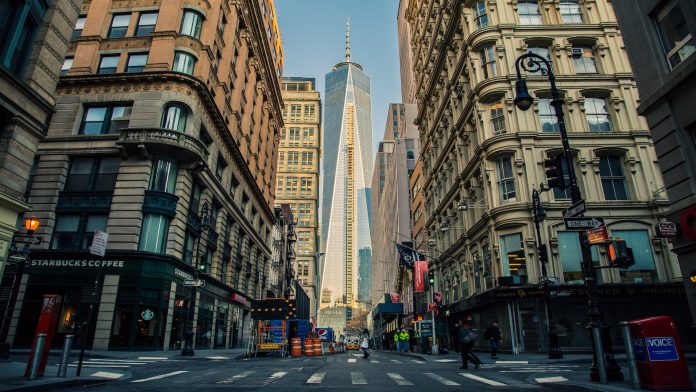 Albany, NY – Today, Consumer Energy Alliance, the leading energy and environmental advocate for families and businesses, applauded the decision made by the New York Public Service Commission (PSC) to approve the contracts for the Champlain Hudson Power Express Project (CHPE) that will provide significant amounts of emissions-free, always-on clean energy that will benefit all New Yorkers.
In response, Wendy Hijos, Executive Director for CEA in New York, issued the following statement:
"This is a truly historic day for all New Yorkers – both Downstate and Upstate. The CHPE project has been under extensive and rigorous reviews, it has all of its federal and state permits and with the action yesterday by the Public Service Commission we can finally start making real, substantial progress towards meeting New York's stringent decarbonization requirements under the Climate Leadership and Community Protection Act (CLCPA)."
"This is a solution, rather than a theoretical concept, where New Yorkers can have large amounts of reliable, constant and carbon-free energy that is being done in a cost-effective and thoughtful way, which will also strengthen our transmission grid, create jobs, improve the environment and bring economic and community development across the state."
She went on to note, "Importantly, this project will help drive down wholesale power costs across the state with independent estimates predicting it could save consumers over $17 billion in lower costs over the coming decades. Approving the CHPE project would also reduce New York's carbon emissions by an average of 3.9 million metric tons per year – which is equivalent to removing 44% of the passenger vehicles from the streets of New York City. CHPE will provide 1,250 megawatts of clean hydropower onto our grid that we can count on and doesn't need back up generation or a battery."
"New York had to start getting serious about meeting its CLCPA requirements, which requires that 70% of the state's power generation come from renewable generation by 2030. The CHPE was crucial in meeting that obligation and it can actually be put in service soon so we can start enjoying those benefits in the near term. We thank the PSC for advancing this critical project."
###
About Consumer Energy Alliance
Consumer Energy Alliance (CEA) is the leading voice for sensible energy and environmental policies for consumers, bringing together families, farmers, small businesses, distributors, producers, and manufacturers to support America's environmentally sustainable energy future. With more than 550,000 members nationwide, we are committed to leading the nation's dialogue around energy, its critical role in the economy, and how it supports the vital supply chains for the families and businesses that depend on them. CEA works daily to encourage communities across the nation to seek sensible, realistic, and environmentally responsible solutions to meet our nation's energy needs.
Contact:
Bryson Hull
(202) 657-2855
bhull@consumerenergyalliance.org