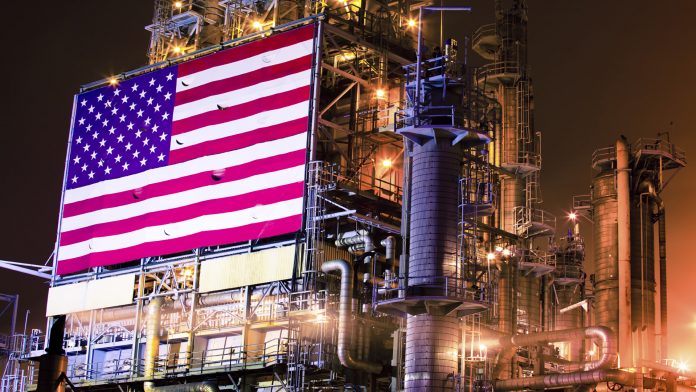 WASHINGTON  – Consumer Energy Alliance (CEA), the leading energy and environmental advocate for families and businesses, issued the following statement in response to letters President Biden sent to oil refiners:
"It should concern all Americans that the Administration continues to conspicuously avoid taking simple, immediate steps to alleviate our record high gasoline and diesel prices," CEA President David Holt said. "Americans everywhere are hurting. Inflation is at a 40 year high, and each day brings another all-time record high for gasoline and diesel prices. It is well-documented that these price increases started before the Ukraine war, and each day brings additional frustration – especially for those on fixed incomes or who live in poverty."
"Instead of acting to help Americans suffering from record high gas prices, the Administration seems hell-bent on attacking domestic energy production – at a time when we actually need more of it."
"President Biden has sent letters to America's refining industry threatening action if they fail to produce more gasoline and diesel. Given the President's letter, it is unclear what unilateral government action the Administration may take," Holt said. "The pandemic forced 5% of American refineries to shut down for good, while the thicket of federal regulations and mandates for refiners has reduced our capacity, and cast doubts that a new refinery will ever be constructed in the U.S."
"The simple solution would be for the Administration to immediately relax refinery regulations to allow more gasoline and diesel production, expedite permitting for offshore and onshore leasing, hold offshore lease sales and move to expand U.S. energy production. These actions would actually offer immediate relief and send a strong signal to the world that America is once again serious about its energy policy."
"It is a proven American tradition for government and industry to cooperate on practical solutions to resolve national crises. Unfortunately, that spirit is sorely lacking now on one side. Consumer Energy Alliance and many other groups have sought repeated meetings with the White House to help provide constructive solutions that balance our environmental priorities with the cold, hard math of energy supply and demand that our families, farmers and small businesses need."
"Thus far, the door for more open dialogue has been shut. We repeat our call to President Biden to be the calm problem solver the nation needs right now. CEA and many other organizations stand ready to help meet our energy and environmental challenges in a spirit of non-partisan cooperation."
###
About Consumer Energy Alliance
Consumer Energy Alliance (CEA) is the leading voice for sensible energy and environmental policies for consumers, bringing together families, farmers, small businesses, distributors, producers, and manufacturers to support America's environmentally sustainable energy future. With more than 550,000 members nationwide, we are committed to leading the nation's dialogue around energy, its critical role in the economy, and how it supports the vital supply chains for the families and businesses that depend on them. CEA works daily to encourage communities across the nation to seek sensible, realistic, and environmentally responsible solutions to meet our nation's energy needs.
Contact:
Bryson Hull
(202) 657-2855
bhull@consumerenergyalliance.org