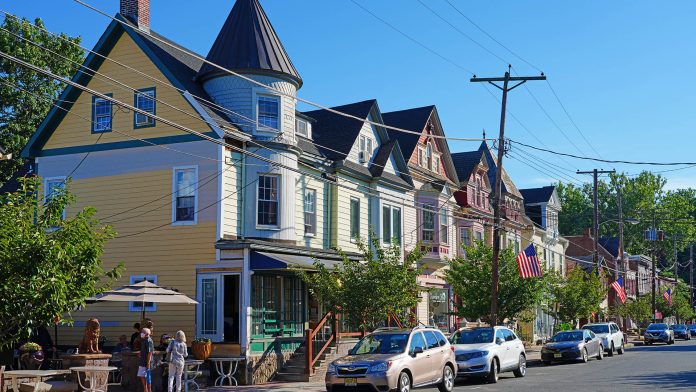 Trenton, NJ – Banning natural gas service and use could cost Newark households more than $28,000 each, a Consumer Energy Alliance (CEA) analysis found. "The Hidden Costs of a New Jersey Natural Gas Ban," examines the high cost to New Jersey families and businesses if New Jersey's Energy Master Plan (EMP), is enacted. New Jersey's EMP outlines goals of becoming 50% carbon neutral by 2030 and 100% carbon neutral by 2050 by transitioning to renewable energy sources. The plan, unfortunately, takes the unnecessary and counter-productive step of all but eliminating affordable and reliable natural gas as an option for New Jerseyans.
CEA's review is one of the few third-party cost analyses available to New Jersey residents that examines the big-ticket costs of the EMP. Two taxpayer-funded reports have been carried out, but the first was hidden from public view and the second excluded major costs including tax- and ratepayer funded subsidies, the cost of buying electric vehicles and the cost to retrofit homes to all electric appliances.
The CEA analysis helps fill this gap. It examines the cost implications of banning natural gas, depending on household appliance models, home configuration, labor and reliance on natural gas. It also examined the additional transmission line infrastructure that would be required to fulfill the EMP's requirements to "electrify everything." Using open-source consumer data, CEA developed a cost calculator to provide an estimate of what a typical household in the Newark area could expect to pay if natural gas bans are put in place.
"With three out of four New Jersey households relying on natural gas for home heating, banning it would be an unnecessary, costly blow to working families and small businesses. The average cost of $28,000 to buy and install new appliances at home is enormous, and unfortunately, it is only the tip of the iceberg of costs the EMP would bring," CEA Mid-Atlantic Executive Director Mike Butler said.
"This report hopefully sheds more light on the EMP's cost, which still remains a mystery nearly three years after its introduction. New Jersey families and small businesses deserve to know the kind of bills they will be forced to pay. Banning natural gas will only lead to higher prices, lower reliability and an undue burden on the 1 in 10 New Jerseyans living at or below the poverty line."
The report also highlights data from the Environmental Protection Agency, which shows that from 1990 to 2020, New Jersey is already making tremendous progress reducing emissions across the board, including:
82% reduction in nitrogen oxides (NOx)
79% reduction in volatile organic compounds (VOCs)
99% reduction in sulfur dioxide (SO2)
"New Jersey has achieved remarkable reductions in emissions even as natural gas use increased and pipeline infrastructure expanded, and the state's economy surged. Misguided attempts to ban energy services will only work against our economic and environmental goals," Butler said.
"CEA supports diverse energy options and efforts to thoughtfully reduce our emissions while keeping in mind the energy needs of New Jersey's families and businesses – especially those disadvantaged communities that can least afford it. Consumers should retain the right to choose how they heat their homes, cook their food and power their business operations. Natural gas serves an important role as a reliable and affordable energy option, ensuring consumers have the power and heat they need, when they need it. It is critical that our officials and lawmakers recognize the opportunities for natural gas and related infrastructure to play an important, complementary role in reaching net-zero objectives," Butler said.
To read the report, click here.
###
About Consumer Energy Alliance
Consumer Energy Alliance (CEA) is the leading voice for sensible energy and environmental policies for consumers, bringing together families, farmers, small businesses, distributors, producers, and manufacturers to support America's environmentally sustainable energy future. With more than 550,000 members nationwide, we are committed to leading the nation's dialogue around energy, its critical role in the economy, and how it supports the vital supply chains for the families and businesses that depend on them. CEA works daily to encourage communities across the nation to seek sensible, realistic, and environmentally responsible solutions to meet our nation's energy needs.
Contact:
Bryson Hull
(202) 657-2855
bhull@consumerenergyalliance.org