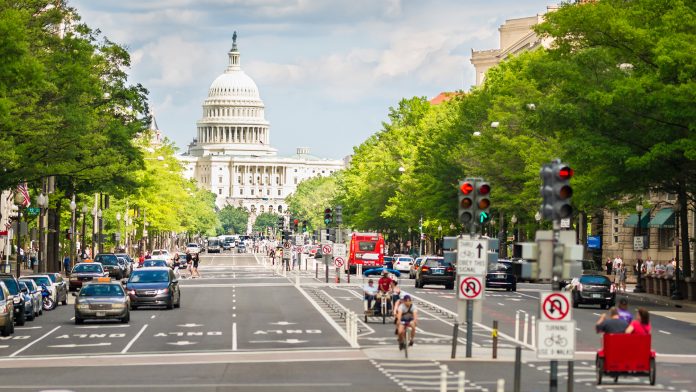 Three hearings underscore critical, immediate need to open up America's options to solve environmental, energy challenges
WASHINGTON – Consumer Energy Alliance (CEA), the leading energy and environmental advocate for families and businesses, applauded the House of Representatives for holding three hearings today to advance legislation essential to meet America's future environmental and energy challenges without hamstringing innovation or creating higher energy costs.
The scheduled hearings include:
Full House Natural Resources Committee consideration of the "Building United States Infrastructure through Limited Delays and Efficient Reviews Act of 2023" (BUILDER Act) introduced by Rep. Garret Graves.
A Subcommittee on Energy and Mineral Resources legislative hearing on the "Transparency and Production of American Energy Act of 2023" (TAP Act) proposed by HNR Committee Chair Bruce Westerman and "Permitting for Mining Needs Act of 2023" introduced by Rep. Pete Stauber.
Markups on nine pieces of energy legislation by the Energy and Commerce Subcommittee on Energy, Climate and Grid Security, under full Committee Chair Cathy Rodgers and Subcommittee Chair Jeff Duncan.
Markup on seven energy-related bills by the E&C Subcommittee on Environment, Manufacturing, & Critical Materials, under Rodgers and Subcommittee Chair Bill Johnson.
"Thank you to all of the House members involved in moving forward legislation that will define the future of America's energy and environmental success. These bills, if enacted, will help American families and businesses by increasing energy affordability, grid resiliency, energy security and environmental progress," CEA Vice President Kaitlin Hammons said. "They will create a structure that improves regulatory consistency and supports all American energy resources including wind, solar, oil and natural gas so that we can keep leading the world with the cleanest energy production and highest total emissions reductions."
"We urge our elected leaders to prioritize American energy security, reliability and affordability and to speak the truth about energy instead of blaming or bloviating about American companies. The harsh lessons from abroad in Europe and at home in California demonstrate what happens when existing energy sources like oil, natural gas and nuclear are legislated or regulated to the point of artificial scarcity in local markets, which in turn makes them unaffordable."
"The legislation under discussion puts America on a smarter path by making permitting more transparent and efficient, giving the market more options to solve energy and environmental challenges without price spikes and bolstering our national security by minimizing reliance on dirtier foreign energy. Equally, it will facilitate building the energy infrastructure the future requires, from new electric transmission lines to enable our grid to take more wind and solar power, to pipelines needed to safely move energy from where it's produced to where it's needed."
"CEA stands ready to work with all legislators in pursuit of smart, realistic policies that make affordable, reliable energy and relentless environmental progress for all," Hammons said.
###
About Consumer Energy Alliance
Consumer Energy Alliance (CEA) is the leading voice for sensible energy and environmental policies for consumers, bringing together families, farmers, small businesses, distributors, producers, and manufacturers to support America's environmentally sustainable energy future. With more than 550,000 members nationwide, we are committed to leading the nation's dialogue around energy, its critical role in the economy, and how it supports the vital supply chains for the families and businesses that depend on them. CEA works daily to encourage communities across the nation to seek sensible, realistic, and environmentally responsible solutions to meet our nation's energy needs.
Contact:
Bryson Hull
(202) 657-2855
bhull@consumerenergyalliance.org