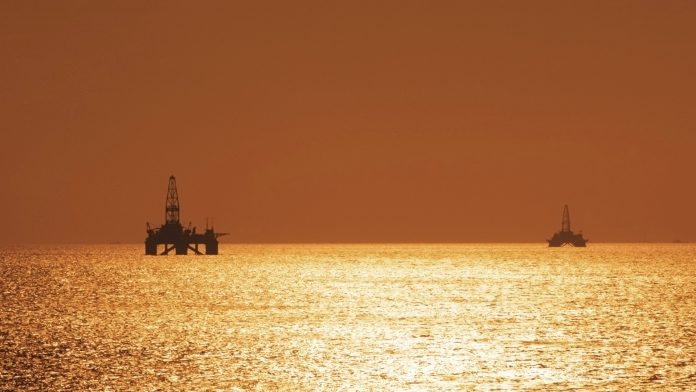 Scheduling of sale should not have required a second Act of Congress, CEA says
WASHINGTON  – Consumer Energy Alliance (CEA), the leading energy and environmental advocate for families and businesses, issued the following statement in response to the Bureau of Ocean Energy Management's announcement that it will hold a Gulf of Mexico offshore oil and natural gas lease sale on March 29. It is attributable to CEA President David Holt.
"It has taken an Act of Congress, but the Department of the Interior is finally holding an offshore oil and gas lease sale that will send great signals to global energy markets to help bring Americans lower energy prices and improve energy security. The sale will also help the U.S. increase output from what is proven to be one of the least carbon-intensive production areas in the world while employing American workers."
"There have been far too many delays to federal oil and gas leasing, which is surprising from an environmental standpoint because the Gulf's production is far cleaner than anywhere else in the world."
"There is no argument, even from President Biden, that oil and natural gas will be needed for the foreseeable future. Our task must be meeting our basic energy needs through a diverse variety of resources – including oil and gas – while pressing forward to meet our environmental goals.  Keeping our most environmentally sound oil and gas basin in play to meet current and future demand is critical for environmental progress, as is the addition of offshore wind leasing in the Gulf."
"The upcoming oil and gas lease sale is a good start that should be quickly followed by the announcement of future lease sales in the Gulf as is legally required under the Congressionally-mandated Five-Year leasing plan. The delays in releasing this plan remain a concern to all Americans. This plan should not be viewed as the bureaucratic equivalent of being forced to eat your vegetables at time when Americans are struggling with high inflation and energy prices."
###
About Consumer Energy Alliance
Consumer Energy Alliance (CEA) is the leading voice for sensible energy and environmental policies for consumers, bringing together families, farmers, small businesses, distributors, producers, and manufacturers to support America's environmentally sustainable energy future. With more than 550,000 members nationwide, we are committed to leading the nation's dialogue around energy, its critical role in the economy, and how it supports the vital supply chains for the families and businesses that depend on them. CEA works daily to encourage communities across the nation to seek sensible, realistic, and environmentally responsible solutions to meet our nation's energy needs.
Contact:
Bryson Hull
(202) 657-2855
bhull@consumerenergyalliance.org