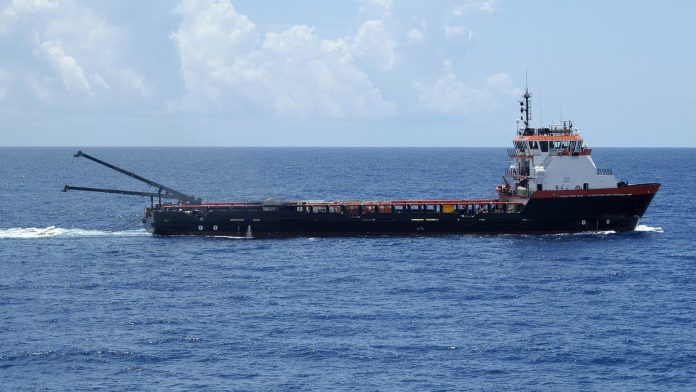 RISEE Act will leverage natural resources to support our natural environment
WASHINGTON  – Consumer Energy Alliance (CEA), the leading energy and environmental advocate for families and businesses, released the following statement of support for the bipartisan Reinvesting in Shoreline Economies and Ecosystems (RISEE) Act.
This legislation, introduced by Senator Whitehouse and Senator Cassidy, would establish several dedicated streams of funding for coastal infrastructure and resiliency by creating a revenue sharing model for offshore wind revenues and increasing revenue sharing for coastal states under the Gulf of Mexico Energy Security Act (GOMESA).
"The RISEE Act is a significant bipartisan effort to establish more investment in the Gulf States that will boost coastal protection and restoration, hurricane protection programs, and support coastal, marine, and conservation management. CEA applauds Senator Whitehouse and Senator Cassidy for their leadership in bringing this before Congress," CEA Vice President Kaitlin Hammons said.
"With sponsors from both sides of the aisle, the RISEE Act is the kind of legislation America needs more of – bipartisan, practical and innovative because it leverages our natural resources to support our natural environment. The Gulf of Mexico not only meets many of our energy needs; it is a model of environmental stewardship by being one of the cleanest offshore production basins in the world and is poised to become a contributor of wind power. The revenue it generates is a major contributor to the U.S. Treasury, and it provides hundreds of thousands of jobs."
"CEA urges Congress to pass this important legislation so we can strengthen conservation, keep improving our environment and support a strong economy by maximizing the Gulf of Mexico's opportunities for oil, gas and wind to provide the affordable and reliable energy American families and businesses – and our allies abroad – need."
###
About Consumer Energy Alliance
Consumer Energy Alliance (CEA) is the leading voice for sensible energy and environmental policies for consumers, bringing together families, farmers, small businesses, distributors, producers, and manufacturers to support America's environmentally sustainable energy future. With more than 550,000 members nationwide, we are committed to leading the nation's dialogue around energy, its critical role in the economy, and how it supports the vital supply chains for the families and businesses that depend on them. CEA works daily to encourage communities across the nation to seek sensible, realistic, and environmentally responsible solutions to meet our nation's energy needs.
Contact:
Bryson Hull
(202) 657-2855
bhull@consumerenergyalliance.org