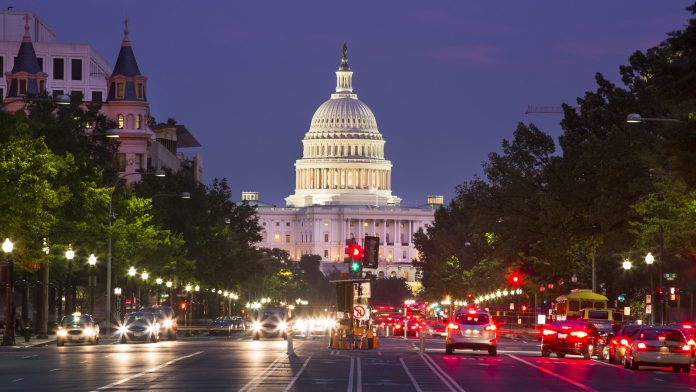 Administration can support environment and energy by aligning actions with stated goals
WASHINGTON  – Consumer Energy Alliance (CEA), the leading energy and environmental advocate for families and businesses, issued the following statement in response to the President's State of the Union Address. It is attributable to CEA President David Holt.
"CEA is pleased to see that President Biden has finally acknowledged the reality that oil and natural gas are going to be needed in America for years. We cannot bring more wind, solar and other forms of renewable energy into our systems and keep the lights on without both of them. CEA is also encouraged by the President's goal of rebuilding infrastructure and supply chains, which includes pipelines and electric transmission lines, with American-sourced materials."
"But a goal that makes good headlines is merely talk if his Administration's actions work against it. Last month's decision to ban mining at one of the largest copper and nickel deposits in the world, located in Minnesota, makes zero sense when the government is advocating for more electric vehicles and wind and solar power."
"Blaming energy companies for high prices is no gaffe; it's a way to shift attention from a record of impeding domestic energy production. The Administration turned to OPEC and Venezuela for oil, let a congressionally mandated federal offshore oil and gas leasing program lapse, allowed permitting logjams to linger and drained our Strategic Petroleum Reserve to the lowest level since the 1980s, in return for minimal price relief. The result? Near-record gasoline prices that contributed to the highest inflation in 40 years, and higher energy prices across the board."
"CEA encourages the Biden Administration to make good on the rallying cry of 'Make It in America' by acting to support that for all industries. We must prioritize environmental progress, regardless of the energy source or method, alongside seeking every avenue to keep energy reliable, abundant and affordable for families and small businesses."
"Sticking with contradictory and impractical ideas for energy and the environment is straight from the book of bad decisions written by illogical, ideological activists who abhor economic progress. We can do better as a nation, and we should."
###
About Consumer Energy Alliance
Consumer Energy Alliance (CEA) is the leading voice for sensible energy and environmental policies for consumers, bringing together families, farmers, small businesses, distributors, producers, and manufacturers to support America's environmentally sustainable energy future. With more than 550,000 members nationwide, we are committed to leading the nation's dialogue around energy, its critical role in the economy, and how it supports the vital supply chains for the families and businesses that depend on them. CEA works daily to encourage communities across the nation to seek sensible, realistic, and environmentally responsible solutions to meet our nation's energy needs.
Contact:
Bryson Hull
(202) 657-2855
bhull@consumerenergyalliance.org