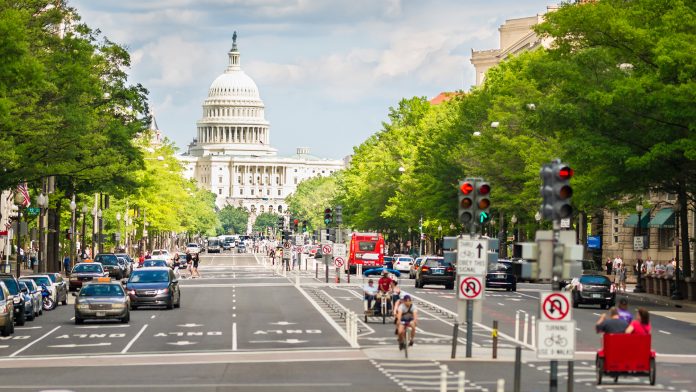 NEPA Reform Will Make Energy Project Permitting More Efficient and Transparent to Keep Pace with America's Energy and Environmental Goals
WASHINGTON – Consumer Energy Alliance (CEA), the leading energy and environmental advocate for families and businesses, applauds President Biden and Congress for supporting America's energy and environmental future by passing meaningful reforms to the National Environmental Policy Act (NEPA) as part of the larger debt ceiling deal. 
"Thank you to President Biden and his team, Speaker McCarthy, and members of Congress for passing this essential piece of bipartisan energy and environmental legislation that will allow American energy projects to be completed faster, with more investment certainty, fewer regulatory hurdles and America's gold standard environmental safeguards. All American families must have access to affordable, reliable and environmentally sound energy, and these reforms will get us there faster and more effectively," CEA Vice President Kaitlin Hammons said.
"CEA is pleased to see this historic piece of legislation move forward to help provide America with the power she needs, and give American families and businesses affordable and reliable energy to power their homes and businesses without interruption. While more needs to be done to ensure we can power our cars at reasonable prices and ensure our homes don't go dark on days of extreme heat or cold, this is an important first step."
###
About Consumer Energy Alliance
Consumer Energy Alliance (CEA) is the leading voice for sensible energy and environmental policies for consumers, bringing together families, farmers, small businesses, distributors, producers, and manufacturers to support America's environmentally sustainable energy future. With more than 550,000 members nationwide, we are committed to leading the nation's dialogue around energy, its critical role in the economy, and how it supports the vital supply chains for the families and businesses that depend on them. CEA works daily to encourage communities across the nation to seek sensible, realistic, and environmentally responsible solutions to meet our nation's energy needs.
Contact:
Bryson Hull
(202) 657-2855
bhull@consumerenergyalliance.org