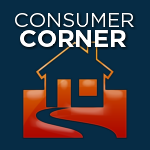 The start of a new year is the perfect time to rededicate yourself to saving energy (and therefore saving money!) Make energy efficiency one of your resolutions for 2010. There are numerous strategies that you can implement in your home to reduce energy use and costs.
To get started, estimate how much energy you currently use and what it costs you by conducting an energy audit. Then, try some of these tips to reduce: turn down your thermostat, install a programmable thermostat, switch to energy-saving light bulbs and seal your windows and doors. More tips can be found here. Keep track of your energy bills and energy-related costs throughout the year and see the effects of your efforts.
These helpful tips are courtesy of the U.S. Department of Energy's Energy Blog.