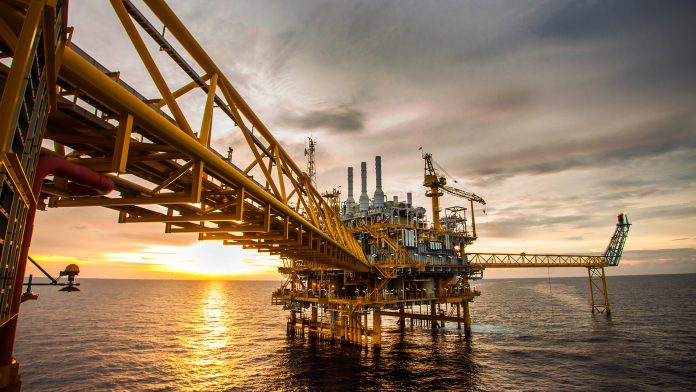 With the U.S. Bureau of Ocean Energy Management (BOEM) expected to soon make a final decision on which areas will be included in its proposed 2017-2022 offshore oil and gas-leasing plan, Consumer Energy Alliance (CEA) today released a comprehensive analysis that debunks assertions by anti-energy groups suggesting widespread opposition to U.S. offshore energy development.
This is particularly the case in Alaska and in key Atlantic coastal states where BOEM is considering opening up leases for exploration and production, the report, titled "A Hollow Groundswell" says.
A few vocal anti-energy organizations have highlighted that communities in Virginia, North Carolina, South Carolina, and Georgia – at the urging of anti-energy groups using incomplete or inaccurate data – have adopted anti-drilling and/or anti-seismic resolutions. Despite claims that these resolutions show widespread opposition to offshore energy, they in truth represent just 3.8 percent of all four states' combined populations, according to CEA's analysis.
https://consumerenergyalliance.org/cms/wp-content/uploads/2016/03/CEA-MA-offshore-report-Mar-10-2016-v2.compressed.pdf
And, in each instance, the decisions were based on incomplete or inaccurate information.  
"Business community leaders – from chambers of commerce to farm bureaus to manufacturing – have repeated stressed the economic, job creation, and long-term energy security benefits that offshore energy development could bring to the Atlantic coast states," CEA President David Holt said. "Despite attempts by anti-energy groups to convey the false appearance of widespread opposition to these much-needed activities, our findings show that significant majorities overwhelmingly support the opportunity associated with the future development of our offshore energy resources."
"And in the wake of what Interior Secretary Sally Jewell has called 'the most aggressive and comprehensive offshore oil and gas regulatory reforms in the nation's history,' we can be assured of developing our natural resources in a way that also safeguards our environment," Holt added.
Democratic polling firm Hickman Analytics found last year that voter support for expanded drilling stood at 61 percent in Virginia and 55 percent in North Carolina, the report finds. A Harris Poll conducted in 2015 also found that 77 percent of registered voters in Georgia support offshore oil and gas drilling.
Earlier this month, a new Harris Poll found that support among registered voters for offshore drilling stood at 65 percent in Virginia, 64 percent in North Carolina, and 67 percent in South Carolina.
In Alaska, in 2014 and 2015 Hickman Analytics similarly found extremely high levels of support for offshore drilling, with 73% of registered voters voicing support for drilling in the Arctic and 72% in support of expanded offshore drilling in general.  Support for Arctic offshore drilling extends to Louisiana (66%), Georgia, (59%), Iowa (52%), New Hampshire (54%), and South Carolina (63%).