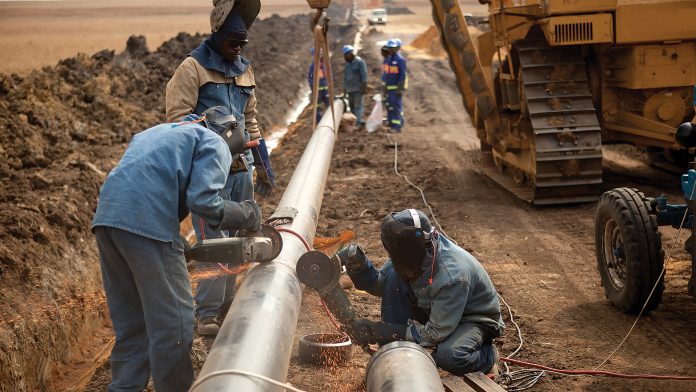 Across the country, union laborers are standing up for construction jobs, like the proposed Atlantic Coast Pipeline, that pay family-sustaining wages.
Dozens of union members held a rally at Capitol Square today (1/30 in support of the Atlantic Coast Pipeline. If approved the 600-mile natural gas transmission pipeline would run from West Virginia through the western part of Virginia and into North Carolina with a lateral line running to Chesapeake.

Labor representatives say the project would support 8,800 jobs during the two-year construction period and 2,200 jobs in manufacturing and related industries once the pipeline is complete.
Read more – PBS