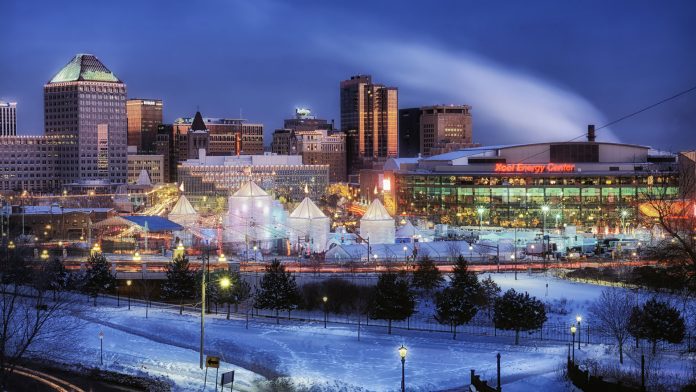 Testimony before the Minnesota Public Utilities Commission Public and Evidentiary Hearing – St. Paul, Minnesota Line 3 Replacement Project
September 28, 2017
Judge O'Reilly, my name is Brydon Ross, and I serve as the Vice President of State Affairs for Consumer Energy Alliance (CEA).
On behalf of CEA and our more than 450,000 grassroots members and over 80,000 members comprised of households and families in the Great Lakes Region and  Minnesota, I wish to thank you for the opportunity to speak today and share our support for the Line 3 Replacement Project.
Founded in 2006, CEA is the leading consumer advocate in support of affordable, reliable energy for working families, seniors, individuals on low and fixed incomes, and small businesses across the country.
CEA encourages the development and delivery of all American energy resources, from oil and natural gas to renewable and alternative energies as key resources to creating a balanced and sensible energy policy – a policy that can protect Minnesota families and small businesses while promoting a stronger, healthier economy, along with a clean environment.
A thoughtful all-of-the-above approach can help ensure our communities have diversified energy supplies for electricity generation. The availability of supply also applies to how we fuel our cars to get to and from work or school, supply our trucks and commercial vehicles with energy that bring us the goods we use every day, and makes global and cross-country air travel possible.  CEA strongly believes a balanced energy mix – focused on affordability and reliability – is ultimately the best course for workers, households, and our environment.
CEA also believes a balanced energy mix must take into account energy security.  Energy security, as we see it, is defined as the relationship between our country's ability to meet its energy needs and our ability to access affordable supplies of energy.
A variety of factors, such as international politics, economics, and technological factors means the landscape of energy security is constantly in flux.
One of the ways that U.S. energy security could be threatened, is a lack of investment in energy infrastructure or reinvestment in existing infrastructure.  There is no better example of this than the current discussions revolving around modernizing Line 3 – part of a system that supplies 80 percent of all crude oil to Minnesota refineries.
At CEA we established Pipelines for America, a public education campaign designed to convey how our nation's pipeline infrastructure is built, maintained, and modernized to ensure access to affordable, reliable supplies of energy that, unfortunately, many individuals take for granted.
The current debate surrounding Line 3's replacement is a prime example. Billions in private investment will be made to upgrade and replace our energy delivery infrastructure while creating over 8,000 high-paying jobs, and ensuring hard-working Minnesota families have access to four out of every five barrels so they can continue to go about their daily lives as normal. But this energy has to stay online.
How is this even remotely controversial? How did we get to a point in our society where people question the critical role this infrastructure plays? What would happen to prices and supply without Line 3? The answer is simple – they'd go up. And those impacts would be felt the hardest by those who can afford it least – those living paycheck to paycheck, which is all too common, and those on fixed incomes just struggling to get by.
Even the Department of Commerce's most recent report, which opponents of Line 3 like to cite, acknowledges the negative effects that decommissioning or failing to replace Line 3 would have on prices for families and small businesses.
It also defies logic that by those claiming to 'protect the environment', would oppose the newest, and most up to date materials, and technology we have today to deliver the energy we need.
Pipelines are the safest, most efficient, and most environmentally-sound way to transport energy– and the Line 3 project is no exception.  Utilizing state-of-the-art technology, in both material and construction techniques, Line 3 replacement will also utilize advancements in technologies that are capable of automating shut-off valves and 24/7 monitoring.
For the benefit of all energy consumers in Minnesota – families, farmers, small businesses – it is critical that infrastructure projects like the Line 3 replacement proceed to protect energy affordability and reliability.
Thank you again for the opportunity to provide comment today.