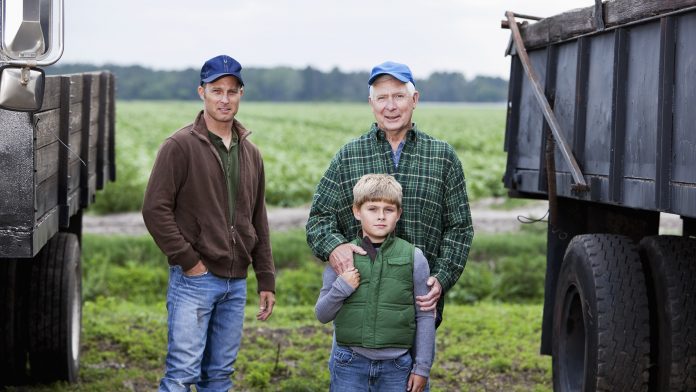 ST. PAUL, MN – SEPTEMBER 28, 2017 – Stressing the need to modernize energy delivery infrastructure to ensure families and businesses across the state of Minnesota have access to reliable energy, Brydon Ross, Vice President for State Affairs for Consumer Energy Alliance (CEA), urged the Minnesota Public Utilities Commission to consider just what is at stake as they make considerations on the Line 3 Replacement Project.
"For over a year now, Consumer Energy Alliance has been running a campaign called 'Pipelines for America' and addressing the consequences to families and businesses across the United States who oppose, and likely take for granted, the construction of energy delivery systems like Line 3," Ross said. "The current debate surrounding the replacement project is a prime example."
Testifying to the billions of dollars in private investment that would be made to upgrade and replace the state's energy delivery infrastructure, Ross said the project would create more than 8,000 high-paying jobs and ensure hard-working Minnesotan families have access to four out of every five barrels the Line carries that is critical to going about their daily lives. He also stressed that, should the project not be approved, those who would be hit hardest would be those who can least afford higher energy costs – like people living paycheck to paycheck and on fixed incomes, struggling to get by.
"Even the Department of Commerce's most recent report, which opponents of Line 3 like to cite, acknowledges the negative effects that decommissioning or failing to replace Line 3 would have on prices for families and small businesses," Ross said. "So, how is the construction and replacement of this line even remotely controversial? How did we get to a point in our society where people have started to question the critical role infrastructure like Line 3 plays? I want to ask, 'Are we really educating our communities, and are we truly doing right by the families and businesses that reside in them?'"
Through "Modernizing Minnesota" and CEA's "Pipelines for America" campaign, it has been the organization's mission at the request of members across the country to continue advocating for access to reliable energy that keeps costs low for their businesses, as well as the 450,000 grassroots members across the U.S. that want to keep energy affordable for their families.
"Like many projects we support and will continue to support across the country, the Line 3 replacement project is not only important to this state and its communities but to so many people across the country who depend on energy to power their lives each day," Ross concluded.
"We wholeheartedly agree with activists on the environment, but we disagree with their approach for finding solutions to ensure sensible energy development, because they have none," he added.
To read Ross's full testimony, click here.
###
About Consumer Energy Alliance
Consumer Energy Alliance (CEA) brings together families, farmers, small businesses, distributors, producers and manufacturers to support America's energy future. With more than 450,000 members nationwide, our mission is to help ensure stable prices and energy security for households across the country. We believe energy development is something that touches everyone in our nation, and thus it is necessary for all of us to actively engage in the conversation about how we develop our diverse energy resources and energy's importance to the economy. Learn more at ConsumerEnergyAlliance.org.
Contact:
Emily Haggstrom
P: 720-582-0242
ehaggstrom@consumerenergyalliance.org