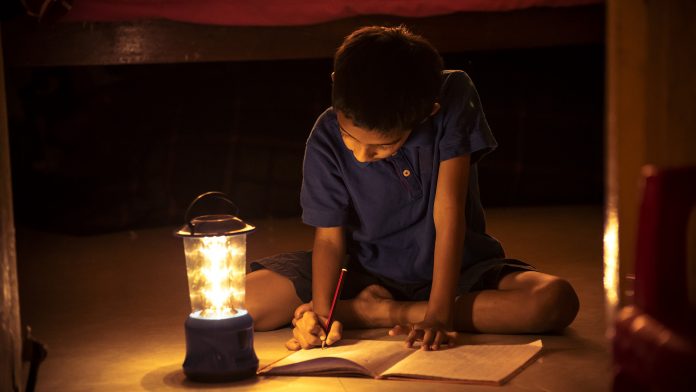 How to Prepare for a Power Outage
As Hurricane Irma continues to affect millions of Americans in the southern United States, and particularly Florida, access to basic utilities like electricity have been greatly impacted. In Florida alone, almost 10 million people were left without electricity, as the storm continued to move northward.
Electric power provides more than comfortable modern living – our society relies on consistent electric power in order to access basic utilities and comforts of living. While power outages are less common in America, no grid system is immune from the forces of nature. Whether a hurricane, tornado, or even computer bug is responsible, here are some important things you can do to prepare for a power outage.
Buy the Correct Supplies
The single most important thing you can do when an extended power outage in your area seems likely is stock up on basic living supplies for you and your family. This means storing enough water and nonperishable food items for at least a few days. An emergency radio, batteries, first aid kits, and ice for your cooler are also necessary. Fresh water is obviously the most important item on your list, but don't forget candles and lighters so you have both fire and light when the sun goes down.
Any food you buy in preparation for a power outage should be something you can eat without cooking or at least has a long shelf-life and doesn't require refrigeration. Think of balanced high-calorie foods such as boxed and canned items and make sure to check the shelf life.
Get to Know Your Garage Door
One of the biggest issues people have when their power goes out is getting in and out of their garage. It's easy to overlook, but if you have no power your garage door will not open easily. Some doors open with the help of batteries or by hand. Check what kind of garage door you have before a power outage to ensure you don't accidentally lock your car inside. It's safer to keep your car in the garage, but not if you are unable to open your garage door and evacuate if need be.
Get Gas
Gas stations require electric power to operate just like your home, and you can't fill an empty tank without power. It's generally a good idea to maintain your car with a full tank so you can leave immediately if you need to evacuate. Consider storing an empty jerry can in case you run out on the way, or see an opportunity to fill up during an evacuation. Many Florida gas stations ran out of gas in the days leading up to Hurricane Irma's landfall, and currently more than half of all gas stations in the state are empty.
Charge Everything in Advance
Identify electronic devices that you rely on every day, and make sure to keep them charged before the power goes out. Fully charged laptops, tablets, iPads, phones and other devices can make it easier for you to receive safety updates, communicate with others, or just keep busy. You may choose to keep your laptop batteries charged first, since having your laptop charged means you can charge your phone if your battery begins to die.
You can also use your other electronics to check the weather or keep the kids entertained with television while the power is out. Keep everything plugged in and charging until the power goes out to ensure you have plenty of battery life.
Use Your Coolers
Keep a large enough cooler on hand to store any perishable items you and your family may need. Choose a cooler that allows you to store ice for at least a few days. If a power outage seems likely, take an inventory of any items that might require refrigeration. Important examples may include medications, baby items, and perishable foods. Plastic bags of drinking water can be frozen in advance and stored in your cooler immediately after an outage, keeping your items cold and storing vital potable water for later.