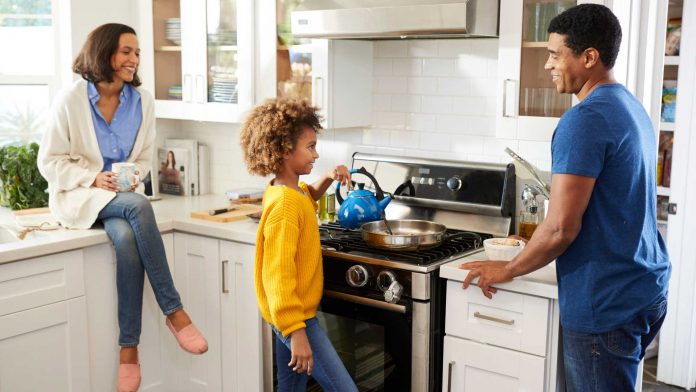 JACKSON, MS – January 16, 2018 – Consumer Energy Alliance (CEA), a national advocate for energy consumers, and various Mississippi organizations joined together today to show support for the U.S. Department of the Interior's (DOI) proposed 2019-2024 National OCS Oil and Gas Leasing Draft Proposed Program. During a press conference held near the DOI's public meeting on the Draft Proposed Program, speakers highlighted the positive impact expanding offshore energy development in the Gulf will have on Mississippi's families and businesses.
The following individuals provided quotes for today's press conference:
"Lifted up by human innovation and technological advances, the energy revolution has allowed the United States to achieve continued environmental progress, demonstrating that American energy development and a healthy environment go hand-in-hand. However, without access to more areas in places like the Gulf of Mexico, these benefits could be lost to the people of Mississippi," said Brent Greenfield, vice president for policy at CEA. "Supporting the Interior Department's proposal to both continue and expand access to Gulf of Mexico energy will protect the long-term energy and economic security of Mississippi families and small businesses."
Greenfield continued: "With the estimated benefits for Mississippi alone as high as 12,000 additional jobs, nearly $900 million in annual economic growth and over $1.6 billion in state revenue, expanding access to Gulf energy can help provide a major boost to Mississippi families and small businesses, especially those struggling to make ends meet, by helping to keep energy costs affordable so Mississippians have more money in their pocket to spend on critical needs like groceries, rent, saving for college, or filling a prescription. It would also give the state revenue to help provide public services and support major infrastructure projects."
Mississippi Manufacturers Association President and CEO Jay Moon highlighted how affordable energy would benefit manufacturing and help to bring jobs to the state by saying, "In Mississippi, manufacturing is a significant source of jobs for our citizens. For every direct job in manufacturing, another two jobs are created in the economy to support that job. Affordable and reliable energy is critical to the success of the manufacturing industry in Mississippi. Ensuring a long-term and stable supply of domestic energy is a top priority for the Mississippi Manufacturers Association and we welcome the opportunity to protect and increase access to American energy resources in the Gulf of Mexico."
Commenting on the importance of access to energy resources, Mississippi Energy Institute President Patrick Sullivan stated, "Having known U.S. energy resources accessible for production is the right policy, and this proposal gets the process started to allow for future investment and jobs in the vast offshore energy economy."
Mississippi Economic Council President & CEO Scott Waller announced strong support for the benefits that expanding offshore energy could provide to Mississippi by adding: "The Mississippi Economic Council supports reliable, long-term energy independence that will enhance economic opportunities and job creation in Mississippi. Expanding exploration could provide numerous benefits for our state."
With the benefits of jobs, growth, and revenue for Mississippi, the Gulf Coast Business Council President Ashley Edwards pointed out the following: "One of the great opportunities for growth in south Mississippi is the growth of the energy sector. As goes the health of the nation – our domestic energy economy – so will go the health of south Mississippi's economy. Fundamental to that is good public policy that creates opportunities to compete for projects that will create stable, high-paying jobs specific to the region to further fuel economic growth in Mississippi. The federal proposal to not only continue but expand access to Gulf of Mexico energy would create a win-win scenario that would help secure more affordable energy for decades to come while supporting economic development opportunities that will support our coastal communities."
###
About Consumer Energy Alliance
Consumer Energy Alliance (CEA) brings together families, farmers, small businesses, distributors, producers and manufacturers to support America's energy future. With more than 450,000 members nationwide, our mission is to help ensure stable prices and energy security for households across the country. We believe energy development is something that touches everyone in our nation, and thus it is necessary for all of us to actively engage in the conversation about how we develop our diverse energy resources and energy's importance to the economy. Learn more at ConsumerEnergyAlliance.org.
Contact:
Emily Haggstrom
P: 720-582-0242
ehaggstrom@consumerenergyalliance.org