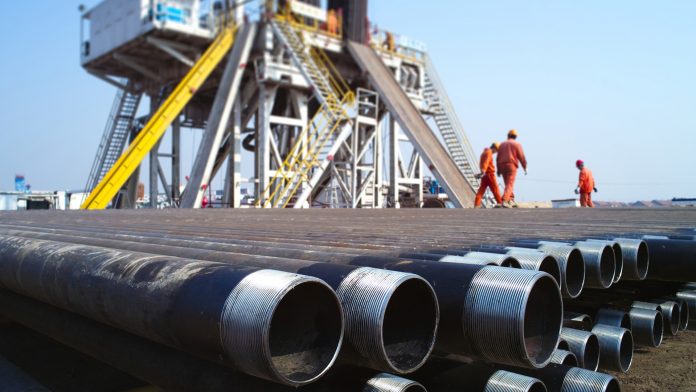 Houston, TX — Consumer Energy Alliance (CEA), a national advocate for energy consumers, convened a policy panel discussion at the 2018 Offshore Technology Conference (OTC), in Houston, about "Offshore Energy: Safety, Technology and Production – Governmental Perspectives." This year's panel gathered state and federal leaders to discuss industry-government collaboration and cross-governmental perspectives on offshore energy safety, technology, and production in the United States.
With a new national offshore oil and gas leasing program being developed for 2019-2024, this panel discussion comes at a critical time, since it addressed how a vibrant U.S. offshore energy industry underpinned by cutting-edge technology and collaboration on safety contributes to the economic, energy, and environmental security of the United States.
"Consumer Energy Alliance is proud to host today's panel discussion at the Offshore Technology Conference," said David Holt, president of CEA. "This dialogue, coupled with the innovation and technological advances on display at OTC and our decades-long history of environmental improvement, demonstrates that energy solutions and environmental improvement CAN and MUST go hand-in-hand."
Maine Governor Paul R. LePage highlighted challenges confronting Mainers when it comes to access to affordable and reliable energy, and how offshore energy development could help bring relief to his state:
"Our electric and natural gas cost are unnecessarily high because access to cheap gas from the Marcellus shale formation is blocked to the south and west by New York and Massachusetts," said LePage. "This blocked access may ultimately lead to rolling brownouts as we are forced to choose between light and heat."
Paul Gosar (AZ-04), Chairman, U.S. House Natural Resources Energy and Mineral Resources Subcommittee, expressed the importance of industry-government collaboration by stating, "As Chairman of the Subcommittee on Energy and Mineral Resources, I understand the importance of protecting our environment while promoting safe and responsible development of energy resources. I remain committed to working with the Department of Interior and the oil and gas industry to continue working together on improvements of safe operations."
Scott Angelle, Director, U.S. Bureau of Safety and Environmental Enforcement discussed the importance of offshore energy safety by stating, "Offshore is important to America because of the jobs it creates and the royalties it produces."
"We can have both. We are not an either-or nation. We can have robust production and do it in an environmentally friendly way."
"It starts with safety, safety, safety and environment, environment, environment."
Highlighting the importance of offshore production in Louisiana, Garret Graves, U.S. Representative (LA-06) stated, "The reality is that oil and gas plays a fundamental role in the economy of the United States and the entire world."
"As we move forward on energy policy, we have got to stay focused on facts. In Louisiana, we have one of the most productive estuaries in the [North American] continent. We're the top producer of fisheries in the Lower 48. We certainly can co-manage these in an environmentally safe manner. Things are absolutely getting safer. It's amazing the places that innovation and technology have gone today."
Highlighting the importance of offshore production to Alabama, Gerald Allen, Chairman, Alabama Senate Transportation & Energy Committee Allen stated, "Policymakers need to be sensitive to working men and women. We need to ask ourselves, 'How can we ensure consumers are taken care of?' When we talk about energy policy we need to keep in the front of mind the working men and women of America. In Alabama, offshore energy production has funded a trust fund that is now funded at the level of $3 billion. The interest alone on that trust fund has funded multiple health and family services programs."
Allen continued: "When you do look at the environment, we need to simultaneously build the Alabama trust fund, and protect the environment so that future generations can benefit from the policies we decided on today."
###
About Consumer Energy Alliance
Consumer Energy Alliance (CEA) brings together families, farmers, small businesses, distributors, producers and manufacturers to support America's energy future. With more than 500,000 members nationwide, our mission is to help ensure stable prices and energy security for households across the country. We believe energy development is something that touches everyone in our nation, and thus it is necessary for all of us to actively engage in the conversation about how we develop our diverse energy resources and energy's importance to the economy. Learn more at ConsumerEnergyAlliance.org.
Contact:
Emily Haggstrom
P: 720-582-0242
ehaggstrom@consumerenergyalliance.org