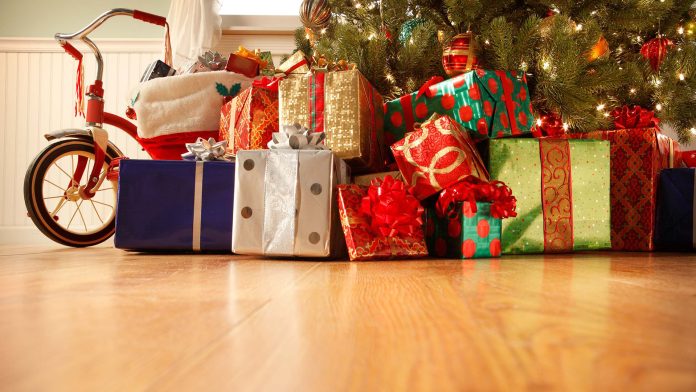 It's not what you use, it's how you use it. So, as we look at new ways to save energy and make our lives more efficient, these are some of the fun gift ideas we've been looking at. Reducing energy costs in your home can not only help you save money, but it can also help you reduce your energy footprint. So, if you're looking for something to give the eco-friendly and socially conscious people in your life, here are some unconventional gifts that will help improve efficiencies in their home lives.
Pressure Cooker
A pressure cooker is a great energy efficient gift since it helps improve the amount of time and energy that goes into preparing a meal. Plus, they use less energy than electric or gas stovetops. A pressure cooker works by trapping steam within the pot or cooker until it reaches its highest pressure and then slowly reduces the pressure from there until the food is done.
Pressure cookers can be used to make everything from meats, beans, rice, stews, and even soups. To make the process even easier, inventors of the Instant Pot, made the latest iteration of its product by speeding up cooking times by 2-10 times – using up to "70% less energy". This multi-use, programmable pressure cooker reduces even the time of the pressure cooker and comes in various sizes. Looking for the Instant Pot? It's only available online and at select retailers.
The AON Collapsible Portable Speakers
We're always on the go these days, and every chance we get we're listening to music, podcasts or playing on our phones. So, wouldn't it be nice to have an eco-friendly, portable speaker to use when you're out? If so, the AON Box Collapsible Portable Speakers are something you should consider but beware, they're only available at select retail stores. These speakers are great because they're made from renewable sources. They also don't require an outlet or the use of batteries. They're compatible enough to use with smartphones, MP3 players, and other devices that have an audio frequency jack. Plus, they make the perfect gift with their fun colors and unique designs.
Thermal Leak Detectors
During the winter we like our homes to stay cozy and warm, but it can be a challenge with fluctuating energy costs, especially if you're trying to save money on your bills. While newer houses built after 1990 were required to have insulation up to a certain level, older houses prior to that time had lower levels of insulation thickness or none at all. Though some people have the ability to add insulation and reduce energy costs, this can be expensive for many homeowners.
Though it is one thing to try and heat your home accordingly, it's another to have drafts or leaks that let warm air out and cold air in. By using a thermal leak detector like this one from Black & Decker you can use the infrared sensors to measure the surface temperatures in your home. This can help you and other homeowners detect those drafts or leaks and have them patched or repaired. Catching these leaks can help homeowners save up to 20% on their heating costs – and every little penny helps.
Sowden Softbrew Coffee Pots
Most people love waking up to a hot pot of coffee in the morning. Since coffee filters are made out of paper, the production not only uses energy, it creates waste. Sowden's SoftBrew Coffee Pots do not require the use of filters, but still make a great cup of coffee, even for coffee snobs. This coffee pot only has coffee grounds as leftover trash, which can be used as fertilizer or for composting.
The Laundry Pod
Laundry requires a lot of time, energy, and money. You can reduce your energy bill by not only using cold water but reducing the amount of water you use in a single cycle. Another alternative is using The Laundry Pod, which is an eco-friendly washer that's only available online.
It doesn't require electricity and only uses a small amount of water to wash all kinds of items, including delicates. The Laundry Pod from Home Depot only uses 5 gallons of water and very little electricity, which is great for the planet and your wallet. Your loved ones will enjoy doing their laundry on the go, especially if they travel or camp a lot. Know someone considering a tiny home or an off-grid dwelling? This is a perfect gift for them!
Finding the right gift that's also energy-efficient involves thinking outside of the box. Hopefully, these gift ideas give you insight into other ways to save and be more efficient so when you give this year, you give thoughtfully in more ways than one.