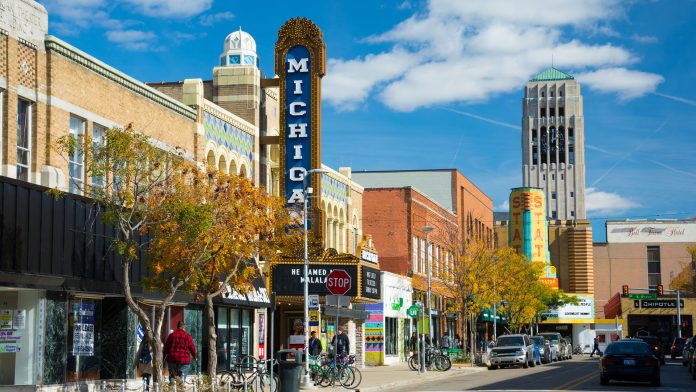 "Moving Michigan" to Focus on Educating Families, Businesses, and Policymakers about Benefits of Energy Delivery
Detroit, MI – Consumer Energy Alliance (CEA) today announced a statewide campaign focused on educating families, businesses, and state and local lawmakers about the benefits of the critical role energy delivery infrastructure plays in the everyday lives of Michiganders. "Moving Michigan" will focus on bringing greater awareness to communities, public officials, and leaders about how rejecting or delaying energy delivery infrastructure, like pipelines, adversely impacts residents and businesses all across Michigan. Moreover, it ultimately hurts lower-income households and those on fixed incomes.
Recently, the Line 5 pipeline has become extremely – and unnecessarily – politicized. Much of the recent debate has ignored the work that was taken on by the Michigan Pipeline Safety Advisory Board created by the State of Michigan starting in 2015, and a subsequent independent report commissioned by the State that evaluated the need, efficacy, and ability to build the pipeline safely and the benefits it would provide communities and the environment. In the report, the authors, accounting only for transportation fuel, identified that motorists would pay more than $121 million per year if Line 5 is shut down. When you add propane for home heating, consumers would be expected to pay an additional $80 million per year.
CEA's campaign comes at a critical time when Americans, on average, spend more than $3,500 annually on energy-related costs. For a low-income consumer living at the poverty line, that could mean up to 29 percent of their monthly income – an astonishing amount. According to the Census Bureau, the average median income in Michigan is $52,668, and sadly, more than 1.4 million Michiganders live in poverty. These are people who can't afford to pay more for basic necessities.
The launch of this statewide movement, aimed at depoliticizing the discussion around energy infrastructure, will give individuals, families, businesses, and elected officials a balanced perspective about how energy truly impacts the state and to encourage more thoughtful discussions about energy delivery and environmental standards. The effort will comprise a full-scale awareness program that includes new educational websites, media, community and stakeholder outreach, targeted digital advocacy efforts, and grassroots events and activities.
"Since Line 5 came into service, safely delivering energy for over 65 years, families, farmers, and businesses across Michigan have come to rely on the energy the pipeline provides every day," said Chris Ventura, CEA's Midwest Executive Director. "Since the first time fuel was distributed through the line, engineering and environmental technology have greatly advanced, allowing this much-needed energy infrastructure to be upgraded."
Ventura added: "Unlike elites who make substantial incomes and can afford budget fluctuations for things like food and transportation, families across Michigan cannot afford to pay more than $200 million per year in increased fuel costs if Line 5 is prematurely shut down. Families living below the poverty line and those on fixed incomes are more concerned about making ends meet every day, not banking political points for the next election."
"As stewards of our Great Lakes, placing Line 5 under 100 feet of bedrock, below the Straits of Mackinac, will further protect the natural resources we all enjoy for generations to come. The political games at the expense of our state's families and our environment need to stop, so we can ensure people all across Michigan can continue to enjoy their lives, at a budget they can afford."
CEA, a national consumer advocacy organization representing varied types of consumers like families, manufacturers, agriculture, transporters, distributors, energy producers, renewables and a variety of other industries, focuses on helping ensure stable prices and energy security for households across the country. The organization pushes energy companies to innovate and improve performance while supporting energy independence and diversification of our energy resources, including renewables like solar and wind.
###
About Consumer Energy Alliance
Consumer Energy Alliance (CEA) is the leading consumer advocate for energy, bringing together families, farmers, small businesses, distributors, producers, and manufacturers to support America's environmentally sustainable energy future. With more than 550,000 members nationwide, our mission is to help ensure stable prices and energy security for households and businesses across the country. CEA works daily to encourage people across the nation to seek sensible, realistic, and environmentally responsible solutions to meet our energy needs.
Contact:
Emily Haggstrom
P: 720-582-0242
ehaggstrom@consumerenergyalliance.org