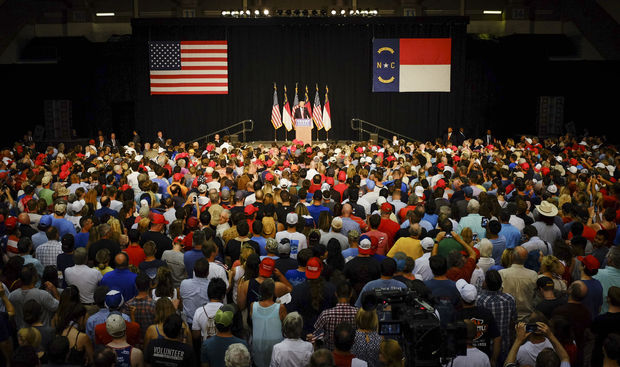 Houston, TX – Following his win to become the newest Chairman of the North Carolina Republican Party, Consumer Energy Alliance Executive Vice President, Michael Whatley and Consumer Energy Alliance decided to formally separate to ensure the efficacy of the non-partisan, non-political organization. At his departure, President David Holt and Board Chairman Brett Vassey issued a joint statement:
"We are very excited to share the news that Michael Whatley was named Chairman of the North Carolina Republican Party over the weekend. This is a fantastic opportunity for him and a new path politically that he has never undertaken before. Since his role as Chairman is a political position, and Consumer Energy Alliance (CEA,) is a non-political, non-partisan organization, Whatley will be stepping down, effective immediately, as CEA's Executive Vice President to preserve that status.
"We have appreciated his guidance and efforts in campaigns across the country, and we wish him good luck in his newest position." His resignation letter is available here.
###
About Consumer Energy Alliance
Consumer Energy Alliance (CEA) is the leading consumer advocate for energy, bringing together families, farmers, small businesses, distributors, producers, and manufacturers to support America's environmentally sustainable energy future. With more than 550,000 members nationwide, our mission is to help ensure stable prices and energy security for households and businesses across the country. CEA works daily to encourage people across the nation to seek sensible, realistic, and environmentally responsible solutions to meet our energy needs.
Contact:
Emily Haggstrom
P: 720-582-0242
ehaggstrom@consumerenergyalliance.org