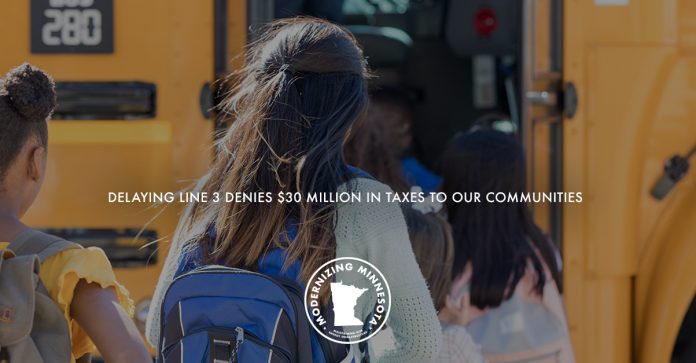 Why So Many Taxes?
If you sit and think about it, sometimes it feels like we pay a lot of taxes, doesn't it?
Taxes at the mall, when we're out to eat, on our paychecks. Taxes are everywhere, and it's probably why people always vote against them or are skeptical when policymakers bring them up.
If you're a homeowner, then you probably know that part of your monthly mortgage bill includes property taxes. But where do these taxes go? Well, there are gobs of areas where taxes are used. Besides improving the community, like funding for roads and transportation systems, health and wellness recreation centers, and more; property taxes also go to educate children— the future of our great state.
Who Else Supports our Systems?
While it may feel like it, parents and homeowners aren't the only ones that fund our education system, many businesses do, too. A big funder to our education system here in the state happens to be the energy industry. The funds aren't just a couple bucks here and there, it's millions if not hundreds of millions depending on where you live. For some communities, this is funding that can truly make a difference in their area.
That's because the taxes that are paid are usually connected to a part of the business operations. Office space, payroll and pipeline infrastructure are just a few that come to mind. An active industry is usually a revenue generating one, too. The energy industry is certainly no stranger to paying large sums of taxes either.
When a Political Process Can Interfere with Funding
When a business or industry is stuck within a political process, it can't do as much for the community. The Line 3 Pipeline Replacement Project is a great example. In 2018, Enbridge, the operator of the Line 3 pipeline, paid more than $30 million – something they do every year – in property taxes across Minnesota. These taxes are for various pipelines and related facilities, such as terminals, storage facilities and pump stations. Those tax dollars could come to a screeching halt if the Line 3 Replacement Project is shut down; like some anti-energy activists are persuading local officials to do.
We know that Minnesotans are a savvy bunch, and always have been when it comes to choices that affect communities in our state. It's no more evident than looking to something as simple as the latest U.S. News and World Report, ranking Minnesota the third best state in the nation. The rankings evaluated all 50 states based on criteria such as health care, education, economy and infrastructure, and Minnesota is the only state to rank in the top three each of the past three years.
Keeping Minnesota's Tax Funding
It's hard to believe Minnesota will continue that trend if significant tax dollars for education start to dry up due to denials created by political fighting and misplaced judgments about the Line 3 Replacement Project.
We suppose we could give you three guesses on how Minnesota might make up this $30 million tax shortfall if Line 3 goes away, but revenue-generating you only need one.