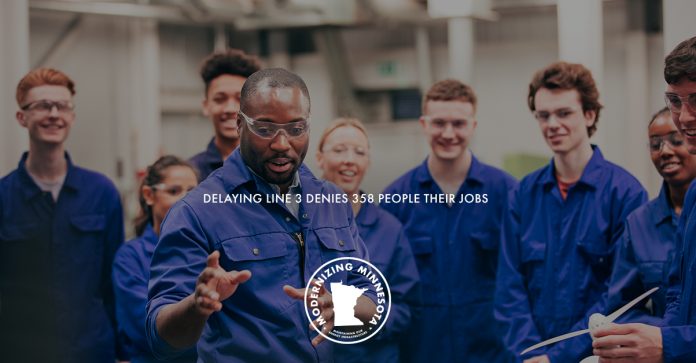 Energy is the lifeblood of just about everything we experience in our daily lives. It is so intertwined into what we do and use each day. We often don't even know what it is that could be affected if energy came to a screeching halt. It's a real paradox of our modern existence. From the fuel that moves us (planes, trains and automobiles) to the power that keeps us going (food, shelter and medicine), we need and use energy all the time. How we use energy though is not always clear.
So What are we Talking About?
Let's start here. When it comes to transporting energy like oil and natural gas, experts agree the safest, most efficient, and environmentally friendly way to do so is through a pipeline. Why? Pipelines don't need drivers, they never cause traffic, and they don't need rest. That's why we rely on them so much, and with more than 2.4 million miles of pipelines under our feet, pipelines move the critical energy we all need and use to where it needs to go. We don't EVER have to think about it.
Much like our roads, highways and bridges, pipelines need to be maintained to ensure they have the latest technology and materials to ensure their safety. Line 3 in Minnesota, which was built in the 1960s, is part of a network of pipelines that runs from Alberta, Canada, across northern Minnesota, through Wisconsin to its final destination in Superior.
But Why Update?
Both segments in Canada and Wisconsin have been modernized. All that remains is the connecting portion of the pipeline that runs through North Dakota and across Minnesota. While we never think about pipelines when we're brushing our teeth, watching TV or making dinner; this $2.9 billion connecting pipeline is the nervous system of the Upper Peninsula region.
How Else Does Energy Affect Us?
You see, pipelines aren't just about energy; they're about people too. 358 people to be exact. Yes, those are permanent jobs and a whole lot of salaries that come with those jobs. Believe it or not, when you calculate the wages of those individuals and how they spend their paychecks, it adds up to about $30 million back into the local economy. How? Employees spend their paychecks near where they live and help keep local and small business going. Which ultimately keeps others in business and employing more people within the community
On top of that, during the construction of the Line 3 Replacement Project, about 8,600 temporary jobs in Minnesota will be created. In terms of economic impact that's around $334 million in paychecks to workers. Not to mention, a $162 million construction-related gains for local economies.
Why Aren't We Moving Forward?
Unfortunately, some still aren't convinced, nor do they care. The reality is there is a small group of people who will continue to delay the construction of this pipeline project. Through lawyers (sue tactics using taxpayer money – your money) and other political means in an effort to ultimately shut down construction.
Don't get us wrong, maintenance, and ensured safety for our pipelines is very important. No matter if we're talking about your home furnace, vehicle or any other appliance that needs maintained; without updates, we run unnecessary risks and increased costs. A pipeline is no different.
But sometimes the most expensive decisions are the ones we don't make. Indecision is expensive. Just think of the last time you said to yourself, "Wow – that was an expensive mistake."
While we continue to review the same information for Line 3 over and over again, thousands of construction jobs and 358 of our friends and neighbors are sitting and waiting.
We need to replace this vital piece of energy infrastructure that delivers affordable, reliable energy to Minnesotans today — and will continue to do so well into the future.
It's time to move forward – for our communities and Minnesota.