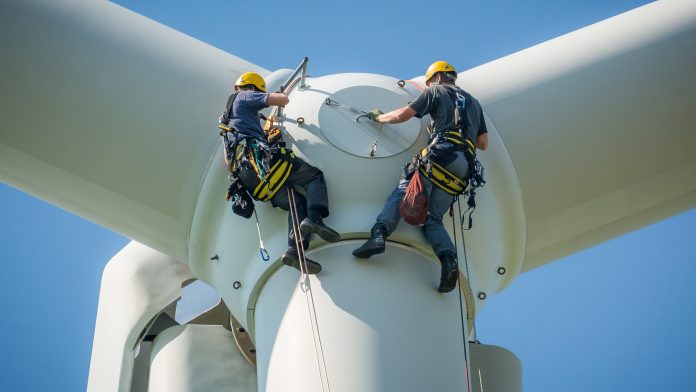 Bipartisan Bill a Smart Move Toward More Renewable Energy, Jobs
Washington  – Consumer Energy Alliance President David Holt issued the following statement today about the markup of H.R. 3068, the Offshore Wind Jobs and Opportunity Act:
"The bipartisan bill championed by Rep. Bill Keating (D-MA) is exactly the kind of sensible energy policy the U.S must embrace as we introduce more renewable energy sources to our economy.The markup today by the House Natural Resources Committee is an important step forward for the bill, and a model for how we can put aside partisanship to find realistic, sound and smart sound solutions to our energy and environmental challenges.
"By looking to create a new generation of workers to support the rapidly growing offshore wind industry, this bill will generate new jobs and training opportunities for American families. At the same time, it will ensure America maximizes on the promise offshore wind holds in terms of emissions reductions, environmental stewardship and affordable energy for families and small businesses across the country.
"Consumer Energy Appliance applauds the work done by Rep. Keating and his co-sponsors to bring this important legislation forward."
###
About Consumer Energy Alliance
Consumer Energy Alliance (CEA) is the leading consumer advocate for energy, bringing together families, farmers, small businesses, distributors, producers and manufacturers to support America's environmentally sustainable energy future. With more than 550,000 members nationwide, our mission is to help ensure stable prices and energy security for households and businesses across the country. CEA works daily to encourage people across the nation to seek sensible, realistic and environmentally responsible solutions to meeting our energy needs.
Contact:
Bryson Hull
P: 202-657-2855
bhull@consumerenergyalliance.org