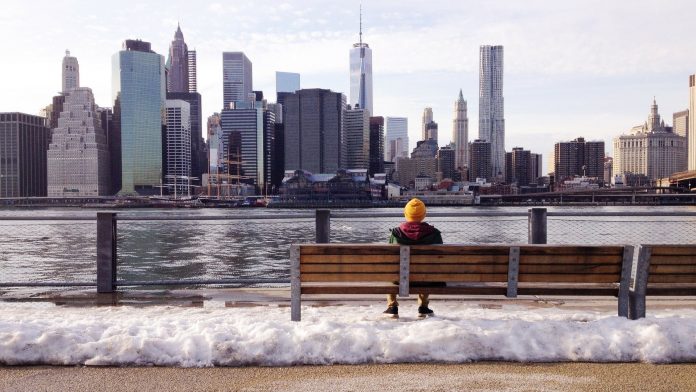 Albany, NY – Consumer Energy Alliance (CEA), the nation's leading consumer advocate in support of sensible energy and environmental policy, released the following statement in response to New York Mayor Bill de Blasio's proposed executive order banning the construction of new natural gas infrastructure:
"It may be all the rage among the Upper West Side social circles who have little understanding of the critical role energy plays in their daily life, but banning natural gas infrastructure is a reckless and irresponsible idea that immediately puts at risk New York's economy and the budgets of millions of hard-working families, seniors, and low-income households who will be forced to bear far higher energy costs," CEA's Vice President Brydon Ross said.
"It's all well and good to parrot a headline-grabbing phrase to get Twitter excited, but policies require plans and not pithy pledges. What alternative energy source does the Mayor have in mind that can replace natural gas in the next 20 years, without creating a greater de facto tax burden on the heating and electricity needs of 9 million New Yorkers?"
"CEA strongly support a diverse energy portfolio that utilizes power from wind and solar, as well as oil and natural gas. But with New York City already facing the loss of a quarter of its power with the phasing out of the Indian Point nuclear plant, this idea could not come at a worse time. Further, it will not even provide any meaningful environmental benefits. The Mayor should visit his least fortunate citizens – those in public housing who already have inadequate heat and electricity, thanks in part to New York's failing energy policies –before conjuring up a reckless plan that's only designed to please a handful of radical anti-business activists, who don't care about what their agenda is going to cost New York's families, farmers and businesses.  We need energy policies that work, and focuses on energy diversity, affordability, reliability and environmental stewardship.  This plan offers none of these solutions."
###
About Consumer Energy Alliance
Consumer Energy Alliance (CEA) is the leading consumer advocate for energy, bringing together families, farmers, small businesses, distributors, producers, and manufacturers to support America's environmentally sustainable energy future. With more than 550,000 members nationwide, our mission is to help ensure stable prices and energy security for households and businesses across the country. CEA works daily to encourage people across the nation to seek sensible, realistic, and environmentally responsible solutions to meet our energy needs. Learn more at ConsumerEnergyAlliance.org.
Contact:
Emily Haggstrom
P: 720-582-0242
ehaggstrom@consumerenergyalliance.org