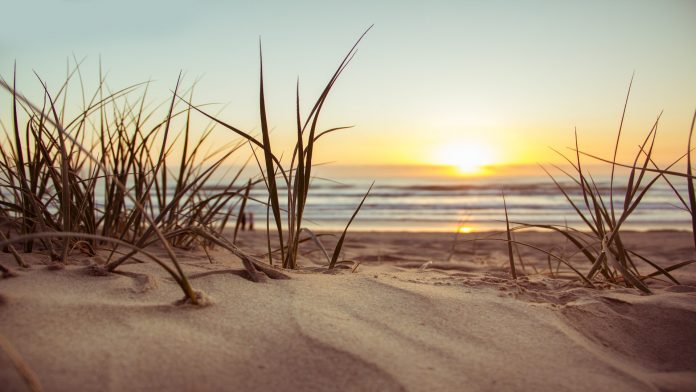 Washington, D.C. – Consumer Energy Alliance (CEA), the leading consumer energy advocate, applauds the U.S. Department of the Interior's disbursement of almost $353 million in FY 2019 Gulf of Mexico Energy Security Act of 2006 (GOMESA) revenues to Alabama, Louisiana, Mississippi and Texas – an increase of about $138 million or nearly two-thirds more than the prior year.
Under the act, money from federal oil and gas leasing revenues on the Outer Continental Shelf is disbursed to participating states for coastal protection and restoration projects and hurricane protection programs, as well as activities to support coastal, marine, or conservation management plans.
CEA President David Holt said:
"An increase of nearly two-thirds in payouts to the participating Gulf states is an amazing American energy success story. Thanks to the Administration's leadership and commitment to supporting smart energy policies, the U.S. has both increased energy revenues and generated even more money for Gulf States to implement critical conservation, infrastructure and sustainability projects."
"While today's news is tremendously important, there is still work that needs to be done. That's why CEA encourages Congress to support the Conservation of America's Shoreline Terrain and Aquatic Life (COASTAL) Act. This also serves as a reminder of why we must remain focused on our long-term energy security to ensure we don't cede our energy leadership to Russia, Venezuela and OPEC as they attempt to intervene in energy markets and threaten America's energy dominance and economy. As we look at updating GOMESA in the future, we must work together with all the Gulf States to advance expanded Gulf of Mexico leasing opportunities, and ensure American energy security."
"As the world's energy leader, the revenue from our offshore oil and gas production remains vital to Gulf of Mexico communities. This money from GOMESA directly helps states with coastal protection and restoration projects, and will also support the businesses and organizations investing in these important projects for our communities and the workers that rely on these much-needed infrastructure jobs."
"During these uncertain times when our neighbors and communities are responding to Covid-19 and facing potential economic hardship, let's remember the critical role Gulf energy plays in meeting our energy needs and advancing our economy, and the need to protect and broaden revenue for the U.S. Treasury and the Gulf States. Responsible offshore energy development, alongside a continued commitment to environmental stewardship that protects our coasts can continue to support all Americans. That's especially important at a time when we need all the jobs and economic stimulus we can get."
###
About Consumer Energy Alliance
Consumer Energy Alliance (CEA) is the leading consumer advocate for energy, bringing together families, farmers, small businesses, distributors, producers and manufacturers to support America's environmentally sustainable energy future. With more than 550,000 members nationwide, our mission is to help ensure stable prices and energy security for households and businesses across the country. CEA works daily to encourage people across the nation to seek sensible, realistic and environmentally responsible solutions to meeting our energy needs. Learn more at ConsumerEnergyAlliance.org.
Contact:
Bryson Hull
P: 202-657-2855
bhull@consumerenergyalliance.org