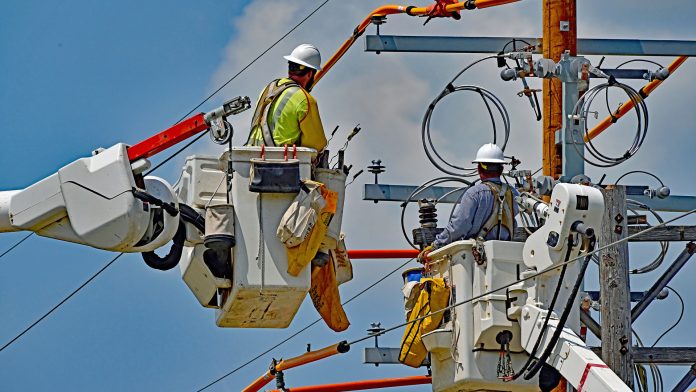 Washington, D.C. – Consumer Energy Alliance (CEA), the leading consumer energy advocate, applauds and supports the joint effort by the Federal Energy Regulatory Commission (FERC) and National Association of Regulatory Utility Commissioners (NARUC) to encourage states to designate all utility workers as essential parts of the nation's critical infrastructure.
The collaboration takes its cue from the Department of Homeland Security's Cybersecurity and Infrastructure Security Agency (CISA) guidance on critical infrastructure workers during the coronavirus crisis. CEA Vice President of State Affairs Brydon Ross said:
"Utility workers are first responders under ordinary circumstances, keeping the lights on for our families and small businesses all the time – be it fixing power lines after a wind storm or hurricane, or just ensuring that our electrical grid is robust and operational 24 hours a day, 7 days a week. At a time of crisis like this, it should go without saying that they are essential workers. But we cannot leave our utility systems and pipeline networks up to chance now, or ever."
"CEA encourages all states to heed the CISA guidance when deciding which workers and sectors are critical, to avoid creating an uneven response that could interrupt supply chains in an unintended manner. While we persevere through the coronavirus crisis, we must be cognizant of the economic effects of our response."
"Keeping our critical supply chains intact starts with making sure the workers out on the front lines maintaining them or helping keep them open indirectly are able to work. This includes everyone like emergency first responders, factory workers, utility workers, pipeline operators and construction, truckers delivering essential food and medicine, and the mechanics who service our trucking and ambulance fleets."
"They must be able to do their jobs, and we encourage all states to consider a uniform response based on the CISA guidance to ensure that our companies and workers are able to keep delivering for American families and businesses."
###
About Consumer Energy Alliance
Consumer Energy Alliance (CEA) is the leading consumer advocate for energy, bringing together families, farmers, small businesses, distributors, producers and manufacturers to support America's environmentally sustainable energy future. With more than 550,000 members nationwide, our mission is to help ensure stable prices and energy security for households and businesses across the country. CEA works daily to encourage people across the nation to seek sensible, realistic and environmentally responsible solutions to meeting our energy needs. Learn more at ConsumerEnergyAlliance.org.
Contact:
Bryson Hull
P: 202-657-2855
bhull@consumerenergyalliance.org