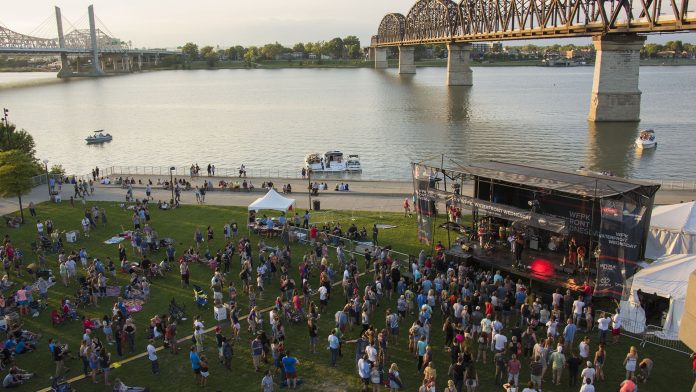 Louisville, KY – Consumer Energy Alliance (CEA), the leading consumer energy advocate, testified at a Kentucky House Natural Resources and Energy Committee hearing on HB 575, which aims to preserve the right of an individual customer to connect or utilize any available utility service or source of energy. After the committee passed the legislation, CEA Vice President of State Affairs Brydon Ross released the following statement:
"CEA is pleased to support HB 575 and thanks Chairman Jim Gooch and the committee for passing this important legislation that will protect our hard-working families, seniors and small businesses from irresponsible mandates prohibiting the use of traditional fuels like natural gas in homes or communities, or through reckless electrification requirements."
"These all-or-nothing bans sabotage sound policies that place affordability, reliability and environmental stewardship on an equal footing. Here in Kentucky, where over 40 percent of households use natural gas or propane for home heating needs, a ban could lead to huge sticker shock for Kentucky consumers and significant service interruptions – all potentially creating a ruinous effect on the Commonwealth, and especially on those struggling to get by."
"We urge Kentucky House members to consider this commonsense consumer protection measure to help shield our neighbors from obtrusive and unrealistic mandates, as well as preserve Kentucky's economic competitiveness."
###
About Consumer Energy Alliance
Consumer Energy Alliance (CEA) is the leading consumer advocate for energy, bringing together families, farmers, small businesses, distributors, producers, and manufacturers to support America's environmentally sustainable energy future. With more than 550,000 members nationwide, our mission is to help ensure stable prices and energy security for households and businesses across the country. CEA works daily to encourage people across the nation to seek sensible, realistic, and environmentally responsible solutions to meet our energy needs. Learn more at ConsumerEnergyAlliance.org.
Contact:
Emily Haggstrom
P: 720-582-0242
ehaggstrom@consumerenergyalliance.org