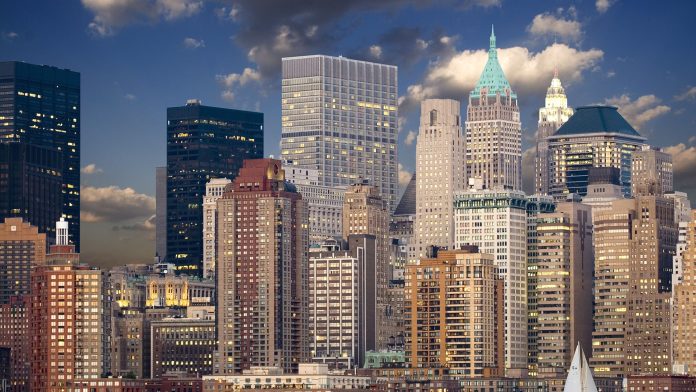 Albany, NY – Consumer Energy Alliance (CEA), the nation's leading consumer advocate in support of sensible energy and environmental policy, released the following statement in response to the New York Legislature passing an overhaul of the process for energy project siting and construction. While it is encouraging that the new legislation creates a new fast-track permitting process for large wind and solar projects, it fails to provide similar permitting for other much-needed energy projects, such as natural gas pipelines. CEA's Vice President Brydon Ross said:
"Consumer Energy Alliance appreciates the New York Legislature and Governor Cuomo's interest in expediting renewable energy infrastructure projects. However, it's reckless to create a two-tiered permitting process that intentionally disfavors natural gas pipelines. New Yorkers will need both renewable power and natural gas and oil going forward. In fact, New York will not be able to sustain wind and solar power when weather conditions cannot provide adequate generation, without the use and availability of natural gas. This is really poor, short-sighted public policy."
"As New York's unemployment fund nears insolvency with claims skyrocketing from coronavirus and more than half a million unemployed people in the state, New York should not forego any job-creating opportunities and should act to fast-track permits and remove hurdles for all energy projects that can get people to work, and help meet our energy needs in a safe and environmentally responsible manner. New York has energy projects that are ready to go right now that will reduce carbon emissions, ease energy bottlenecks for our critical industries and housing on high-demand days, and provide economic relief with our skilled tradespeople."
"During these uncertain economic times for our neighbors and communities, the last thing New York needs is more political games with our energy infrastructure. We need a fair regulatory system – regardless if it's a pipeline or wind project – that puts people back to work and supports the families, farmers and small businesses who rely on continued access to affordable energy across the Empire State."
"As our healthcare workers and first responders continue to fight COVID-19, we are reminded of exactly why we need to have a balanced energy policy, the ability to build out our infrastructure and reliable energy for our hospitals and manufacturers making critical medical supplies – here in New York and across the nation. We need to stop picking winners and losers and instead support U.S. energy in all forms while we continue to advance our environmental standards – it's key to us being prepared and having the power we need."
###
About Consumer Energy Alliance
Consumer Energy Alliance (CEA) is the leading consumer advocate for energy, bringing together families, farmers, small businesses, distributors, producers and manufacturers to support America's environmentally sustainable energy future. With more than 550,000 members nationwide, our mission is to help ensure stable prices and energy security for households and businesses across the country. CEA works daily to encourage people across the nation to seek sensible, realistic and environmentally responsible solutions to meeting our energy needs. Learn more at ConsumerEnergyAlliance.org.
Contact:
Bryson Hull
P: 202-657-2855
bhull@consumerenergyalliance.org