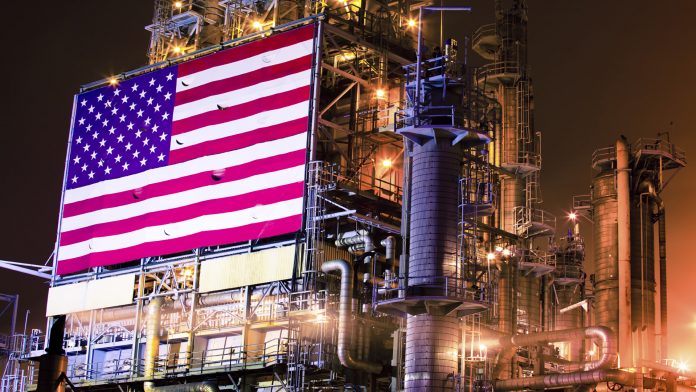 When the COVID-19 crisis hit, we saw a great shift in our industries across the country as they responded to the critical needs of the moment.
That's what America always does in a time of crisis.
As we previously reported, large companies like Under Armour focused on producing cloth masks for healthcare workers and Ford and General Electric teamed up to convert normal production lines to build ventilators.
But one surprise for many people was how a company they mostly associate with gas pumps and drilling rigs is playing a central role in fighting COVID-19.
ExxonMobil ramped up its Baton Rouge plant's production of isopropyl alcohol, a product its predecessor company invented that's a key ingredient for disinfectants, hand sanitizers and medical wipes. As The Wall Street Journal said today:
"The oil giant recently noted in a press release that the state of New York has turned to the Baton Rouge plant for critical supplies. Gov. Andrew Cuomo should be grateful Exxon isn't holding a grudge after the state's four-year inquisition for allegedly deceiving itself about its climate impact, which finally ended last December when a state judge tossed the state lawsuit as entirely without merit."
ExxonMobil also cranked up polypropylene production to a level that could provide enough of that ingredient to manufacture up to 200 million medical masks or 20 million gowns a month. It's also working on a new kind of face shields.
Working with Boeing, Exxon plans to manufacture as many as 40,000 masks an hour. According to an Exxon engineer, this new design and production method won't be vulnerable to the supply-chain hiccups that have led to widespread mask shortages.
Amen to that — American supply chains, American production and American companies coming together to innovate in a time of national need. The COVID-19 crisis has shown how vulnerable our supply chains are to the whims of foreign nations when it comes to securing the critical products we need.
Without being asked, our companies are stepping up.
There's another lesson here. Oil and gas are key ingredients for thousands upon thousands of products we need and use every day.
The next time you hear the usual suspects shouting about how we don't need oil and gas and vilifying the industry, just point them to the nearest hospital battling COVID-19 and ask them to repeat themselves.
You're probably going to get silence.