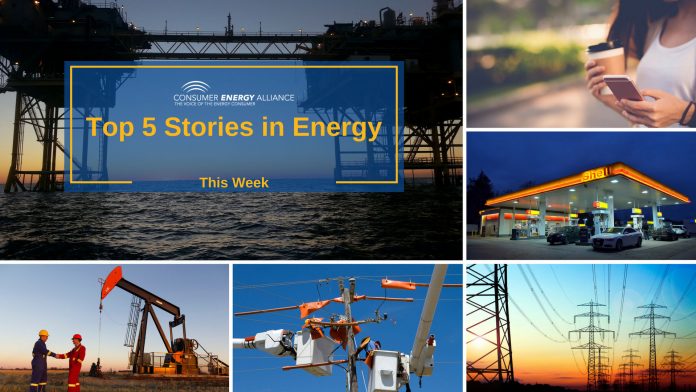 On Monday, oil prices hit a record low and even dipped into negative territory spurring commentary across news and social media, but we were reassured that the market will even out. Protests broke out across the country against lock down orders, and healthcare workers silently counter protested for the lives they're continually saving every day. And today, President Trump signed the approved $484 billion for the Paycheck Protection Program Act to help millions of small businesses who missed out on the first wave of funding. While these headlines, certainly had our heads spinning, we thought you might like a change in pace with our favorite energy stories from this week. In case you missed last week's, you can find those right here.
The University of Texas at Arlington is working to find new uses for the recycled materials that China is no longer taking from the U.S.
We currently have a surplus of recycled materials here in the States, but UTA researchers are using that surplus to test the sustainability of paving roads from recycled plastic. These roads reportedly last 8-13 times longer than typical asphalt. More studying is needed, and you can check out the progress from UTA here.
Greenhouse gas emissions are definitely down across the U.S., but did you know that there's been a 50% reduction in the dairy farming sector, too?
When we think about a glass of milk, we rarely think about all of the energy that goes into getting that milk from the cow and into our glass. In the last 50 years, the farming and agriculture industries have made great strides reducing emissions, and working on sustainability throughout their respective industries. Anthropocene Magazine walks us through just how much of a difference these improvements have made. Learn how milk does the Earth good here.
Shifting into advanced technologies has been easier for some industries than others. Utility companies are leaning into artificial intelligence to learn more about electricity load shifts.
While it's true that our office buildings, restaurants and other entertainment venues aren't using nearly as much electricity as they did pre-coronavirus. We are still consuming almost as much as a community in our homes. Some utilities are investing in AI machine learning to get a better grip on these fluctuations. Venture Beat shares the details here.
The Department of Energy is investing in carbon capture and utilization services (CCUS).
"Innovation over regulation" is key to reducing emissions in the U.S., according to Secretary of Energy, Dan Brouillette. When it comes to ensuring that we continue reducing emissions an investment in carbon capture is crucial. The DOE is offering up to $131 million for CCUS research and development projects, read more about the offer here.
The Department of Energy certainly had a slew of programs available for (virtual) attendees of all ages. Our favorite was the special feature on energy savings, a topic we're all too familiar with. American families spend roughly $2000 per year on home energy bills, but there are many ways to cut down on those costs. Tune in to the pre-recorded savings video here.