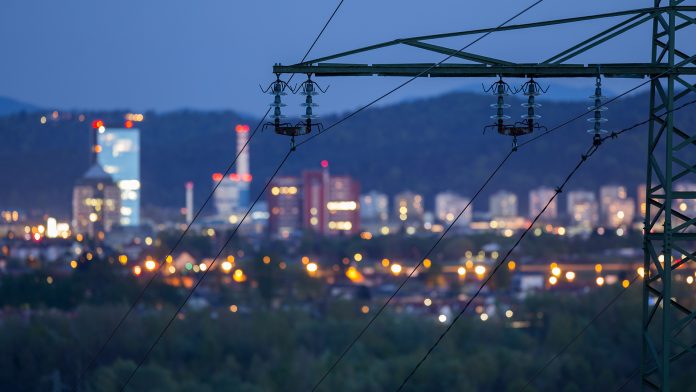 Did your utility company request a rate increase recently or gain regulatory approval for higher electricity fees? Is your school district eyeing or seeking voter approval for a bond issue to repair or build schools? Is there a municipal bond ballot measure pending?
Americans routinely face paying more for critical services because, well, prices don't stay the same forever and neither does sustainable infrastructure. It is unsurprising, though, that consumers increasingly are annoyed at such appeals as they endure continued fallout from the COVID-19 pandemic on their own financial situation. Californians, for example, who routinely support school bonds, rejected a $15 billion bond for school construction in March 2020 and some 100-plus local K-12 bond measures also failed.
Utilities' requests for higher rates tend to especially aggravate consumers since a government regulator, not them, decide those requests. And, generally, because utilities are entitled to a rate increase to cover their costs, regulators customarily approve a part or all of a request.
Which brings us to why higher user fees are necessary. It's a complex topic, to be sure. But for utilities – and schools and municipal operations, for that matter – an essential need exists for infrastructure upgrades. Why? For utilities, of which there are over 3,000 electric utilities nationwide, it's so our vital energy systems can continue to improve service, add renewable energy to the electricity grid, and meet the rising demands from the families and businesses in our communities.
Homeowners can relate. They often must replace a water heater, a washer or dryer, a stove or refrigerator, and even a furnace that conks out. A typical tank-type water heater, for example, lasts 8-to-12 years, a washer about 14 years, and a furnace 15-30 years, depending on how well maintained it has been.
As for electricity costs, consumers should note that they haven't changed much in recent years. The annual average retail price of electricity has inched up to 10.60 cents kWh in 2019 from 10.44 in 2014. That's an increase of just 1.5% versus an 8% rise in consumer prices during those five years.
Weather-related conditions increasingly help underline the need for improvements in our electricity grid. Often, an electrical power outage – a blackout or brownout – demonstrates the fragility of the utility's infrastructure you've seen it this summer and last in California and in areas of New York. In such energy supply networks, the power generation and the electrical load, or demand, must be roughly equal at all times to avoid overloading and severely damaging network components.
In California's rolling blackouts in August 2020, the overseer for about 80% of the state's electric flow simply didn't have sufficient capacity to meet the high load triggered by the recent fierce heatwave there. The retirement of 16 power plants had a significant impact on the capacity available to the overseer, which has been telling regulators for years that thousands of additional megawatts were needed.
Nationally, investor-owned electric utilities' capital expenditures climbed 80% between 2009-2019 to a record estimated at $135.6 billion. Of that amount, 29% was spent to distribute power, 28% to generate it, 19% to transmit it, and 22% on gas-related spending. The remaining 8% went to regulatory compliance and other costs.
One key factor is undeniable: Our electricity system developed over the past century is old and needs a substantial overhaul to remain robust. In 2003, the U.S. Energy Department described the nation's electricity grid as "aging, inefficient, congested, and incapable of meeting the future energy needs of the information economy without significant operational changes and substantial public-private capital investment over the next several decades."
That assessment stayed the same in 2017 when the Energy Department's policy office concluded that the electricity sector confronts an "aging infrastructure, a changing generation mix, growing penetration of variable generation, low and in some cases negative load growth, climate change and increased physical and cybersecurity risks."
The American Society of Civil Engineers has given the country's energy infrastructure a grade of D-plus, citing transmission and distribution facilities dating back to the 1880s. And in New York State, 84% of the transmission lines were built before 1984 and 40% need to be replaced within 30 years.
Upgrading the nation's electric system will be expensive. The Edison Electric Institute estimates that the industry will need to make an investment of about $900 billion by 2030 in its transmission and distribution infrastructure.
COVID-19 has severely complicated utilities' plans for making the essential upgrades in their infrastructure. When the pandemic erupted in the U.S. in March and credit markets went haywire, investor-owned utilities scrambled to raise cash just in case they needed it to finance improvements and growth. They lined up $14 billion by selling bonds or drawing on their credit facilities, often paying a premium for the funds.
Also, the coronavirus has triggered a significant decline in the demand for electricity from businesses. This is expected to disrupt utility operations into 2022, causing more companies to retire aging power plants and reduce infrastructure investments and new renewable energy projects.
Plus, if the U.S. is to become more energy-efficient, utilities must be able to afford costly investments in renewable energy projects. Take Ameren Corporation, for example. The utility has established a net-zero carbon emissions goal by 2050 across its operations in Illinois and Missouri, and it has advanced its 2030 and 2040 goals by 10 years.
To achieve it, the company has planned its largest-ever expansion of solar and wind generation while working to preserve the reliability and affordability for its customers. Its program will cost Ameren Missouri an estimated $8 billion over two decades for renewable-energy projects. Explains Marty Lyons, chairman and president of Ameren Missouri, "Now is the time to capitalize on investment opportunities for the benefit of our customers, the communities where we raise our families and the environment."
This is the same attitude that a growing number of homeowners are adopting as they install solar panels to their roofs to generate their electricity. To future-proof themselves, utilities must upgrade their own grids to embrace new technologies – and this new infrastructure will require huge investments.
When consumers buy a new stove, air conditioner or furnace to replace a worn-out appliance that has served them well over the years, it is hoped they will grasp why their supplier of electricity needs essential funds to upgrade its own aging grid structure and to invest more in renewable energy.
For consumers and utilities, this is progress.