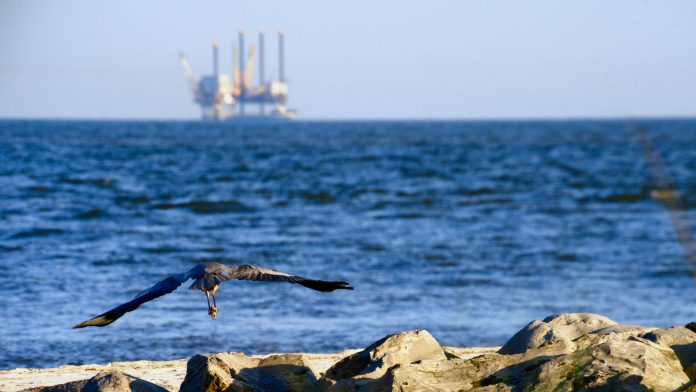 WASHINGTON – Consumer Energy Alliance (CEA), the leading voice for responsible energy and environmental policies for families and businesses, today expressed disappointment at the Bureau of Ocean Energy Management's decision to indefinitely suspend the planned March lease sale for offshore Gulf of Mexico energy development.
"Purposefully causing economic and environmental harm during an economic crisis which directly hurts blue-collar workers and the livelihoods of entire communities across the Gulf, while threatening conservation program funding and immediately impacting coastal restoration funding, is the wrong approach," CEA President David Holt said.
"It has long been proven that offshore energy development in the U.S. is among the most-regulated and environmentally responsible production on the planet."
"America gained its energy independence while proving to the world that record energy production could co-exist alongside record emissions reductions, which we have delivered year after year for two decades. Actions like today's reverses this course."
"While we disagree with this particular decision, CEA and its members representing farmers, truckers, manufacturers, labor, small business and individual families all across the nation continue to stand ready to work with the Administration to secure aggressive environmental progress," Holt said.
"At the same time, we must ensure economic viability through energy policies that promise affordable and reliable energy for every American – especially those who can least afford sharp increases in gasoline and electricity prices. The two goals are not mutually exclusive, but the lives of families, workers and the health of small businesses must be at the fore of any decision-making."
###
About Consumer Energy Alliance
Consumer Energy Alliance (CEA) is the leading voice for sensible energy and environmental policies for consumers, bringing together families, farmers, small businesses, distributors, producers, and manufacturers to support America's environmentally sustainable energy future. With more than 550,000 members nationwide, we are committed to leading the nation's dialogue around energy and the environment, its critical role in the economy, and how it supports the vital supply chains for the families and businesses that depend on them. CEA works daily to encourage communities across the nation to seek sensible, realistic, and environmentally responsible solutions to meet our nation's energy needs.
Contacts:
Bryson Hull
P: 202-657-2855
bhull@consumerenergyalliance.org