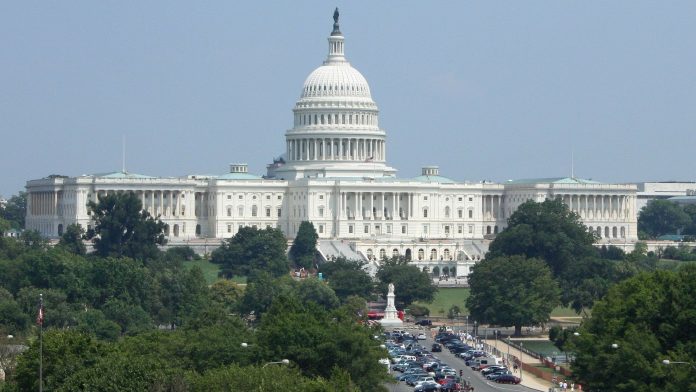 Washington – Consumer Energy Alliance, the leading voice for sensible energy and environmental policies for families and businesses, joined other national stakeholders in a letter to the House Committee on Transportation and Infrastructure appealing for balanced policies to ensure the country can build the critical energy, transportation, water and other infrastructure needed to generate jobs, accelerate the post-COVID economic recovery and bolster American competitiveness.
CEA and 17 groups representing a cross-section of businesses, industries, and consumers signed the letter to Committee Chairman Peter DeFazio and Ranking Member Sam Graves:
"(W)e write you today to show our commitment to finding common ground and helping address many of the important challenges we must overcome to get our country moving as it continues to recover from the economic impacts of COVID-19. We stand ready to work with you to develop the vital infrastructure we need, help streamline vital priorities and ensure water resources are effectively managed while maintaining protections for the environment."
"Despite the hopeful and unifying tone set at the Inauguration, we are concerned about ongoing regulatory delays and excessive red tape that are hindering recovery efforts needed to rebuild crumbling infrastructure. Ultimately, this will stall America's footing in a globally competitive marketplace. Such uncertainty could further erode our ability to build new clean energy and transportation projects and grow America's workforce."
The letter raises concern about the "specter of revisiting the sweeping regulatory scope of the Waters of the U.S. Rule" by altering U.S. Army Corps of Engineers rules, as well as the "negative economic ripple effect" the cancellation of energy pipelines has caused.
"Other existing projects already in the ground and operating face the risk of additional shutdowns that could cause further chaos for fuel and electricity markets nationally, and price uncertainty for our manufacturers. As we just witnessed with the impact of severe weather on the Texas energy market, the country should not limit the energy being delivered to homes and businesses."
The letter's signers expressed an overarching desire to balance protection of the environment and public health with responsible, predictable regulations that provide certainty toward investments that can help fuel our economic growth and revival. While their interests are diverse, all the letter's signers are unified in their commitment to work collaboratively to ensure regulations and legislation governing energy, water and infrastructure are realistic, smart and fair to all stakeholders.
"The NC Chamber and our statewide business community recognize the importance of protecting human health and preserving our environment through smart, reasonable regulations," NC Chamber President and CEO Gary Salamido said. "As our nation navigates the next phases of pandemic recovery, our job creators need regulatory certainty and commonsense safeguards to strengthen America's workforce and global economic competitiveness. We are committed to collaboration for balancing of economic and environmental impacts because a strong economy leads to healthy communities."
"Every day, Americans depend on our vast pipeline network to deliver an abundant supply of affordable and reliable energy," said Ryan Watts, executive director of the Kentucky Oil and Gas Association. "On behalf of our association and its members, we urge Congress to work with our industry to provide a fair regulatory environment, which strengthens our economy, jobs and national security."
"A safe, efficient and cost-effective energy economy is a top priority for the Michigan Chamber of Commerce. We encourage decision makers in Washington to work to understand the energy needs of working class American families and support energy projects that will create jobs and keep energy prices low," said Mike Alaimo, Director of Energy and Environmental Affairs for the Michigan Chamber of Commerce.
Please click here for the full text of the letter.
Signers:
Association of Oil Pipe Lines
Consumer Energy Alliance
Colorado Farm Bureau
Energy Equipment and Infrastructure Alliance
Florida Chamber of Commerce
Florida Hispanic Chamber of Commerce
Hispanic Policy Group
Indiana Chamber of Commerce
Kentucky Chamber of Commerce
Kentucky Oil and Gas Association
Michigan Chamber of Commerce
Natural Gas Supply Association
New Mexico Cattle Growers Association
New Mexico Chamber of Commerce
New Mexico Farm and Livestock Bureau
New Mexico Wool Growers Association
NC Chamber
Ohio Chamber of Commerce
###
About Consumer Energy Alliance
Consumer Energy Alliance (CEA) is the leading voice for sensible energy and environmental policies for consumers, bringing together families, farmers, small businesses, distributors, producers, and manufacturers to support America's environmentally sustainable energy future. With more than 550,000 members nationwide, we are committed to leading the nation's dialogue around energy, its critical role in the economy, and how it supports the vital supply chains families and businesses depend on.
Contacts:
Bryson Hull
P: 202-657-2855
bhull@consumerenergyalliance.org