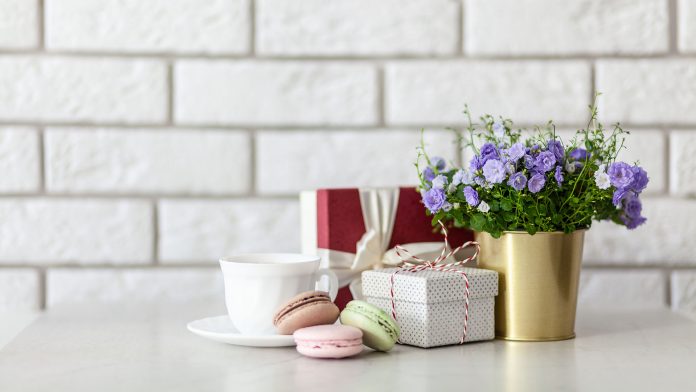 We love our moms and work to celebrate them every day. Yet, whenever May rolls around, we find ourselves scrambling to find the perfect gift. So if you're the person who found yourself on autopilot tuning out every type of Mother's Day advertisement and need help finding something special, we've got you covered with a variety of eco- and environmentally friendly gift ideas.
For the Mom Who Loves Gardening. Thankfully having a green thumb can translate into giving great green gifts. Head to your local nursery over the weekend and pick up a gift for her that will thrive in the long run. Now, we know what you're thinking and yes, plants and flowers can get VERY expensive. But a great alternative to that? Seeds. We've talked before about the benefits of planting trees and the good news is that planting is not just for Earth Day. A bouquet of flowers ready to go and seeds for plants, trees, bushes or vegetables, or whatever else she likes ensures that she'll have beautiful garden for years to come.
Bonus Points: An additional complement is to add in some sustainable and eco-friendly gardening gloves for a stylish touch.
For the Chef or Foodie Mom. After roughly a year in quarantine without access to bars, restaurants and other nightlife, many of us were forced to tap into our inner-chef by making meals at home. If your mom happens to fall into one of those categories, celebrate that love of cooking with dinnerware that combines the feel of dining in a restaurant with the comfort of your own home. Eco-friendly dinnerware comes in an array of trendy patterns and colors and even better, is a sustainable way to serve up a dish to the whole family.
Bonus Points: Add a set of cloth napkins for a sophisticated feel and to further reduce waste.
For the Mom Who Loves Happy Hour. We know all the jokes about moms and their love of wine but let's be honest – who doesn't look forward to happy hour? A nice bottle of wine can go a long way in terms of a quick last minute gift that also serves as a way to unwind. And of course, we're all about environmentally friendly choices. Check out these wines as a Mother's Day present. With these selections ranging from less than $20 to upwards of $100, you're sure to find an eco-friendly gift that's not only thoughtful to mom but also to the environment.
Bonus Points: Throw in a reusable travel wine mug help her get a head start on summer and keep her drink chilled.
For the Mom Who Loves to Pamper Herself. Whether it's taking a relaxing bath, trying out new skincare products or putting on a nice face mask, there are plenty of ways to treat yourself at home with a mini spa experience. With more brands embracing eco-friendly and sustainable production practices, it's easy to find something for the mom who's committed relaxation and wellness. Click here for a great list of natural, organic and eco-friendly products that are sure to help your mom look and feel her best.
Bonus Points: Throw in a few natural, organic bath bombs to give mom a full spa-day experience.