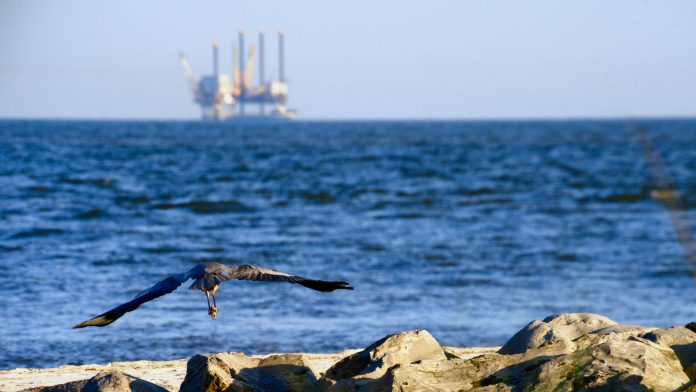 Washington, D.C. – Consumer Energy Alliance (CEA) released the following statement of support for the bipartisan Reinvesting in Shoreline Economies and Ecosystems (RISEE) Act, legislation introduced by Senators Cassidy and Whitehouse that would establish several dedicated streams of funding for coastal infrastructure and resiliency by creating a revenue sharing model for offshore wind revenues and expanding revenue sharing for coastal states under the Gulf of Mexico Energy Security Act (GOMESA).
"Thank you to Senators Cassidy and Whitehouse for introducing legislation that will help to establish additional investments in Gulf States to help implement and fund coastal protection and restoration projects, hurricane protection programs, and support coastal, marine, and conservation management plans," CEA Federal Affairs Advisor Michael Zehr said.
"Amid the uncertainty our states, businesses and communities have endured in the past year, CEA remains concerned about restrictive policies that unnecessarily limit U.S. oil, gas and wind opportunities and look forward to discussing how we can work together to add mandatory leasing provisions to the legislation."
"The RISEE Act will help to restore certainty for the future funding of these important restoration and conservation efforts and help to support the businesses and organizations investing in these important coastal protection and restoration projects for our communities and the workers that rely on these much-needed infrastructure jobs. We urge its swift passage this Congress."
"We look forward to continuing to work with Congress on reminding lawmakers about the critical role Gulf energy plays in meeting our energy needs and advancing our economy, and the need to protect and broaden revenue for the U.S. Treasury and the Gulf States. Responsible offshore energy development, carried out with the strictest environmental regulations and in a basin with one of the world's lowest environmental impacts from production, is a continued commitment to environmental stewardship that protects our coasts."
###
About Consumer Energy Alliance
Consumer Energy Alliance (CEA) is the leading voice for sensible energy and environmental policies for consumers, bringing together families, farmers, small businesses, distributors, producers, and manufacturers to support America's environmentally sustainable energy future. With more than 550,000 members nationwide, we are committed to leading the nation's dialogue around energy, its critical role in the economy, and how it supports the vital supply chains for the families and businesses that depend on them. CEA works daily to encourage communities across the nation to seek sensible, realistic, and environmentally responsible solutions to meet our nation's energy needs.
Contact:
Bryson Hull
(202) 657-2855
bhull@consumerenergyalliance.org