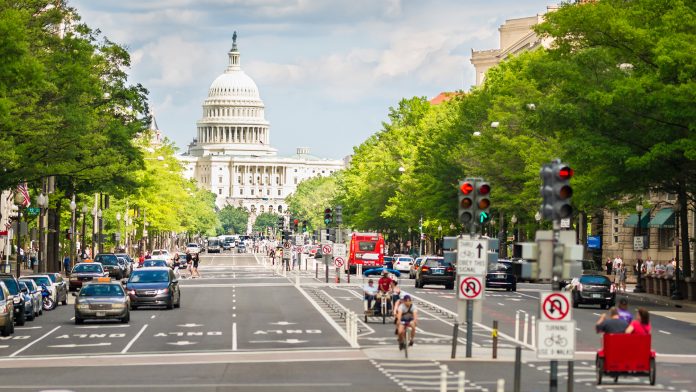 Washington, D.C. –Consumer Energy Alliance (CEA) Federal Affairs Adviser Michael Zehr today thanked CEA's member Tom Greer for his important testimony before the House Small Business Committee Subcommittee on Innovation, Entrepreneurship, and Workforce Development at a hearing entitled "Wealth for the Working Class: The Clean Energy Economy." As the owner-operator of Hub City Brewing Company in Belen, New Mexico, Greer shared his perspective of how everything from overregulation and supply chain issues to energy cost increases have a negative effect on America's small businesses.
"As we strive to reach our nation's economic and environmental aspirations and expand the availability of low-emission energy production from renewables, advanced nuclear and hydro, we must also improve the efficiency and overall emissions from traditional fuels. Such a balanced approach is needed by virtually every aspect of our economy, from small businesses – like Tom Greer's brewery – to agriculture, steel manufacturing and textiles," Zehr said.
"We thank Tom for shedding light on the many challenges our small businesses across the nation are facing. These staples of our communities are always hurt by rising energy costs, which go right to their bottom lines," Zehr said. "It's important to keep in mind the role lower-emitting traditional energy sources will play in our energy future, along with advanced technologies and renewables, to help ensure our communities, families and small businesses' day-to-day economic and energy needs are met, without placing anyone at risk of financial harm."
As part of CEA's national consumer advocacy, CEA's Campaign for New Mexico's Energy has recently launched a new Community Commitment initiative focused on working with New Mexicans and local businesses to build and sustain an energy future that balances environmental aspirations with economic realities. The initiative highlights how the responsible development of all of New Mexico's energy resources, from solar to wind to natural gas, can help sustain its neighbors, restaurants and breweries, local businesses, tribal nations and families who depend on a healthy economy to put food on the table.
To learn more, please visit https://consumerenergyalliance.org/campaign-for-americas-energy/new-mexico.
###
About Consumer Energy Alliance
Consumer Energy Alliance (CEA) is the leading voice for sensible energy and environmental policies for consumers, bringing together families, farmers, small businesses, distributors, producers, and manufacturers to support America's environmentally sustainable energy future. With more than 550,000 members nationwide, we are committed to leading the nation's dialogue around energy, its critical role in the economy, and how it supports the vital supply chains for the families and businesses that depend on them. CEA works daily to encourage communities across the nation to seek sensible, realistic, and environmentally responsible solutions to meet our nation's energy needs.
Contact:
Kristin Marcell
(703)969-1507
kmarcell@consumerenergyalliance.org