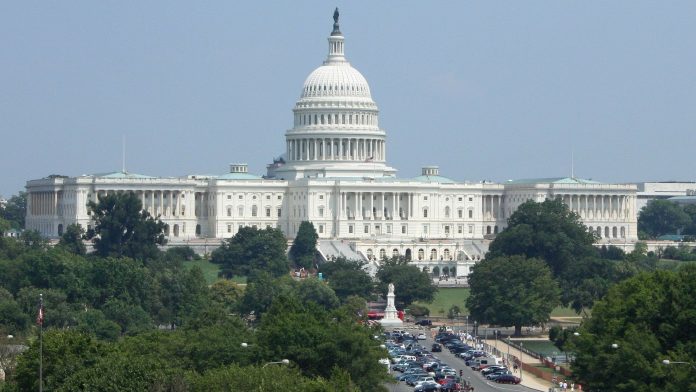 WASHINGTON, D.C. – Consumer Energy Alliance (CEA), the leading energy and environmental advocate for families and businesses, released the following statement as the Senate Energy and Natural Resources Committee met today to examine the Department of Interior's fiscal year 2022 budget:
"As Senators meet to discuss President Biden's budget request for the U.S. Department of Interior for fiscal year 2022, we urge lawmakers to remember the significant funding that is generated for our environment and national parks from renewable and traditional energy production on federal lands and waters," CEA Federal Affairs Advisor Michael Zehr said.
"Thanks to the Great American Outdoors Act (GAOA), the Gulf of Mexico Energy Security Act (GOMESA) and the Land and Water Conservation Fund (LWCF), our country's national parks, water resources, coasts and environment are funded in large part by revenue earned by the federal government from renewable and traditional energy development on federal lands and waters."
"That is why it is imperative that the Biden Administration and the Department of Interior lift the moratorium on new federal leases, and quickly offer a clear, competitive path forward to continue America's energy and environmental leadership. The United States has some of the most environmentally friendly energy production standards in the world. If we hope to achieve our environmental and climate goals, expanded responsible U.S. domestic production on federal lands is the safest, fastest and most efficient way to get there."
"Also, as we move forward with the energy transition, the U.S. has the opportunity to be a leader in renewable power generation and energy storage. For critical minerals and rare earth elements essential to these efforts, it is vital that the U.S. increase critical mineral development on federal lands and work with allies to secure these resources rather than relying on foreign suppliers like China, who do not share our democratic values or our commitment to environmentally responsible development."
"CEA also strongly supports expanded development of offshore wind. As the country strives to achieve 30 gigawatts of offshore wind capacity by 2030 as outlined by President Biden, the Department of Interior will need to allocate additional funding for more staff in order to process the increase in permits needed. CEA supports an investment in the Department's staff in order to ensure the permitting process is efficient and orderly and to ensure the nation's ambitious goal is not hampered unnecessary bottlenecks."
"The United States is a proven leader in developing affordable and reliable energy, produced in a safe and environmentally responsible manner. We hope the Senate Energy and Natural Resources Committee will consider this along with our environmental, climate and energy goals as they examine budget considerations for the Department of Interior."
###
About Consumer Energy Alliance
Consumer Energy Alliance (CEA) is the leading voice for sensible energy and environmental policies for consumers, bringing together families, farmers, small businesses, distributors, producers, and manufacturers to support America's environmentally sustainable energy future. With more than 550,000 members nationwide, we are committed to leading the nation's dialogue around energy, its critical role in the economy, and how it supports the vital supply chains for the families and businesses that depend on them. CEA works daily to encourage communities across the nation to seek sensible, realistic, and environmentally responsible solutions to meet our nation's energy needs.
Contact:
Bryson Hull
(202) 657-2855
bhull@consumerenergyalliance.org