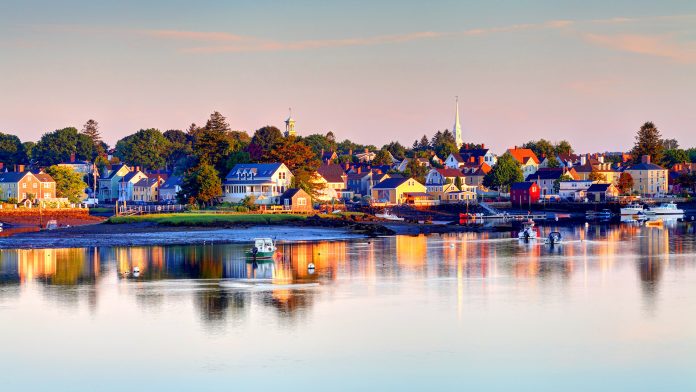 Concord, New Hampshire – Consumer Energy Alliance (CEA), the leading energy and environmental advocate for families and businesses, applauds Governor Sununu for signing Senate Bill 86, bipartisan legislation that includes specific provisions to protect the rights of consumers by prohibiting municipalities from adopting energy service bans.
"Thanks to members of the New Hampshire Legislature and Governor Sununu for passing this common-sense, bipartisan legislation that will ensure that our families and small businesses have the right to choose for themselves how they heat their homes, cook their food and power their business operations. This bill protects our consumers, families, seniors and businesses from irresponsible prohibitions on the use of reliable, safe and clean fuels like natural gas in homes or communities," CEA Northeast Director Marc Brown said.
"With one in five New Hampshire households using natural gas as part of a diverse mix of resources for home heating, energy service bans on consumers and businesses could lead to serious service interruptions and significant increases in the Granite State's energy bills."
"Further, the entire U.S. leads the world in overall emission reductions and environmental performance – including the reduction in carbon emissions, ensuring that we all have reliable, affordable and environmentally responsible energy."
"An energy ban could also require the replacement of major appliances, which would cost thousands of dollars for families and businesses – a devastating burden for those living at or below the poverty level."
"New Hampshire joins at least 11 other states that have passed or are pursuing similar pro-consumer and pro-energy legislation. CEA commends Governor Sununu for protecting consumers, families and businesses' right to keep the energy services they want and for helping to get New Hampshire and the country to a cleaner future."
###
About Consumer Energy Alliance
Consumer Energy Alliance (CEA) is the leading voice for sensible energy and environmental policies for consumers, bringing together families, farmers, small businesses, distributors, producers, and manufacturers to support America's environmentally sustainable energy future. With more than 550,000 members nationwide, we are committed to leading the nation's dialogue around energy, its critical role in the economy, and how it supports the vital supply chains for the families and businesses that depend on them. CEA works daily to encourage communities across the nation to seek sensible, realistic, and environmentally responsible solutions to meet our nation's energy needs.
Contact:
Kristin Marcell
(215) 595-7046
kmarcell@consumerenergyalliance.org