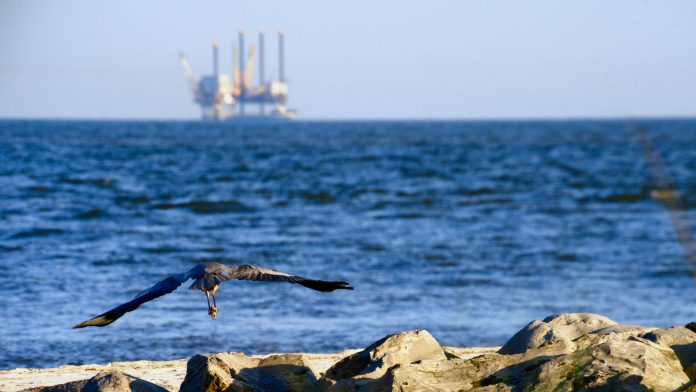 WASHINGTON, D.C. – Consumer Energy Alliance (CEA), the leading energy and environmental advocate for families and businesses, released the following statement in response to the Biden Administration's announcement of the resumption of onshore and offshore federal lease sales today.
"While we are glad that the Biden Administration has announced a resumption of offshore lease sales as it is legally obligated to do, the delay has been far too long and there are too many questions unanswered by today's announcement. It also creates unnecessary confusion, inconsistency and uncertainty for America's energy producers," CEA Federal Affairs Adviser Michael Zehr said. "Delaying lease sales and limiting domestic energy development could also harm American families and small businesses by saddling them with higher energy prices."
"Even as the Administration asks less environmentally responsible producers from OPEC to increase supplies to meet global demand, we are intentionally hamstringing our own highly regulated and efficient domestic production. This is bad for energy consumers, the environment and our economy."
"It defies logic as to why we'd further delay oil and gas production here, where it is cleaner and it is carried out under the most stringent environmental regulations in the world, while we ask other nations to pick up the slack without the same environmental protections. This cedes our global advantage as the top oil and gas producer to less friendly nations, and it ignores U.S. leadership in reducing emissions more than any other nation year after year for two decades."
"We are already facing high gasoline prices and the prospect of even higher prices as inflation kicks in. We should not, under any circumstances, go back to the dark days of the 1970s where Americans had to wait in line for gasoline because of OPEC.  We have the resources and we can development them responsibly."
"Americans deserve a realistic and competent energy policy that promotes our national security and provides consistency, reliability, affordability and environmental stewardship. Ensuring our federal leasing program is consistent and competitive will do that. We must question any energy policies that put American families and small businesses at an intentional disadvantage, and those which lead to more rather than fewer emissions."
###
About Consumer Energy Alliance
Consumer Energy Alliance (CEA) is the leading voice for sensible energy and environmental policies for consumers, bringing together families, farmers, small businesses, distributors, producers, and manufacturers to support America's environmentally sustainable energy future. With more than 550,000 members nationwide, we are committed to leading the nation's dialogue around energy, its critical role in the economy, and how it supports the vital supply chains for the families and businesses that depend on them. CEA works daily to encourage communities across the nation to seek sensible, realistic, and environmentally responsible solutions to meet our nation's energy needs.
Contact:
Bryson Hull
(202) 657-2855
bhull@consumerenergyalliance.org