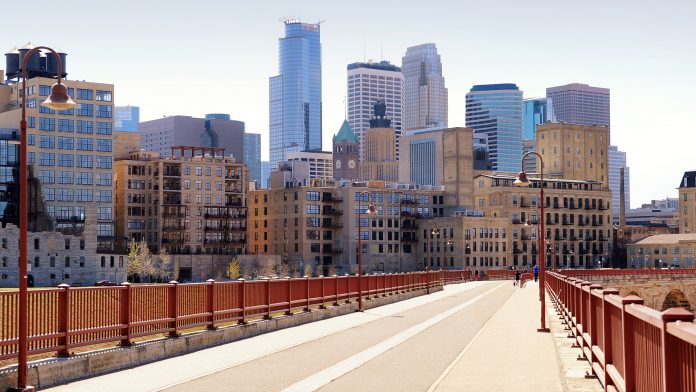 WASHINGTON – Consumer Energy Alliance (CEA), the leading voice for energy and environmental consumers, issued the following statement after the new Line 3 replacement pipeline went into operation today in Minnesota:
"Today is an overdue victory for families and businesses across Minnesota who depend on reliable, affordable and safe energy," CEA Midwest Director Chris Ventura said. "After years of environmental review, public comment hearings and extensive consultations with sovereign tribal nations, the Line 3 replacement is now delivering the essential energy that fuels Minnesotans and our neighbors with safety and environmental standards that exceed the requirements."
CEA, through its Modernizing Minnesota campaign, has been at the forefront of advocating for this project for years and participated in dozens of public hearings.
"Easily the most studied pipeline project in Minnesota's history, Line 3 has been subject to repeated, highly politicized delays and an onslaught of misinformation from a few vocal opponents. Much of that helped obscure the fact that modernizing Line 3 enjoyed great support from the public and it put thousands of Native Americans and tribal members to work with high-paying jobs, with more than $300 million going to tribal entities, hiring, training and community investments," Ventura said.
"Line 3 is testament to the fact that our laws are designed to ensure that the critical infrastructure which fuels our economy and livelihoods gets built, not left on the drawing board."
###
About Consumer Energy Alliance
Consumer Energy Alliance (CEA) is the leading voice for sensible energy and environmental policies for consumers, bringing together families, farmers, small businesses, distributors, producers, and manufacturers to support America's environmentally sustainable energy future. With more than 550,000 members nationwide, we are committed to leading the nation's dialogue around energy, its critical role in the economy, and how it supports the vital supply chains for the families and businesses that depend on them. CEA works daily to encourage communities across the nation to seek sensible, realistic, and environmentally responsible solutions to meet our nation's energy needs.
Contact:
Bryson Hull
(202) 657-2855
bhull@consumerenergyalliance.org