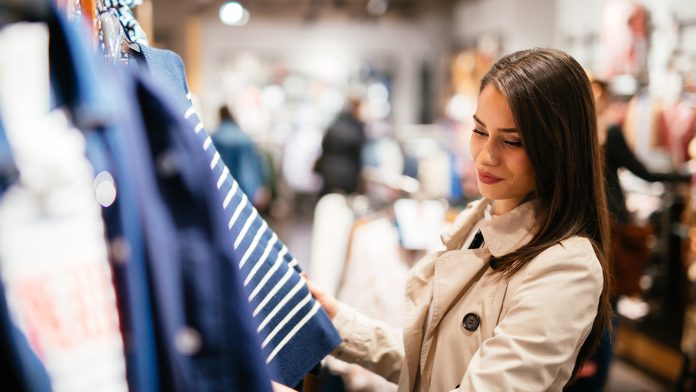 As a society we are all about speed – especially when it comes to what we wear. Fast fashion is a term that denotes clothing trends that copy runway fashion like Gucci and even athletic brands like Adidas. The draw of fast fashion is its low price point, ease of access for consumers and constant new trends to get behind. While fast fashion is a lifesaver to our wallets, the same cannot be said about our environment.
Each passing fashion cycle lures us in to buy more just to keep up with the latest trends, and we are paying for it in many different ways. Clothing waste totaled a whopping 9.07 US tons in landfills in 2018, and has only increased in recent years. The fashion industry's negative environmental footprint is no secret. But you might be surprised that in addition to all that waste, the industry also emits more carbon emissions than international flights and maritime shipping combined, annually.
With increasing concern about how companies are addressing climate change, customers have an increasing interest in sustainable purchasing choices – and companies are taking note. Corporate sustainability goes in hand in hand with a company's brand and reputation, and more organizations are feeling the pressure.
Human rights, social justice, natural resource extraction and waste, are three aspects of corporate sustainability. It also means these issues will take effect in both the short- and long-term. Many consumers are starting to look at how their lives affects others, especially as it pertains to these issues – in particular, the fashion industry and the lifecycle of producing and selling clothing. That's because most clothing is not made to last long, and most items are only worn up to three times before being tossed into a bag for donation or worse – the garbage.
The purpose of developing sustainable clothing is to create pieces where the original material can be recycled so the product can be reused as part of the fabric. Thus, it exceeds the typical lifecycle of an unsustainable piece of clothing. So, what does the lifecycle of a piece of unsustainable clothing look like compared to a piece of sustainable clothing? Both sustainable and unsustainable pieces of clothing are transported and consumed but the key difference is what the pieces are made of and what happens to the item after its useful life is up. Unsustainable clothing ends in a single result: disposal. Whereas, sustainable clothing is part of a circular process where either it's made up of recycled products or it is able to be reused or recycled again.
While many companies try to claim they have sustainability and environmentally friendly interests, if you look hard enough and ask enough questions, many are not. So who can you really trust to create sustainable clothing? We've listed some clothing brands below that have sustainability at the core of their company's purpose:
So why should you invest more financially and ethically into your clothing choices? Sustainability is all about people and the planet. Fast fashion isn't likely to become fully sustainable anytime soon, and the sooner we decide to make more sustainable fashion choices the better. The power of purchase is in the consumer's hands. So why not choose clothing that gives back to environment?