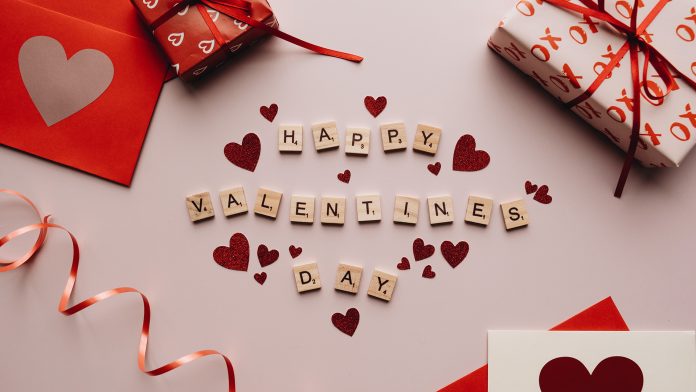 Valentine's Day is right around the corner. Whether you've got a significant other to share it with, are doing a Galantines, or couldn't care less – we've got you covered with energy-efficient ways to spark up a good conversation or spread the love this coming holiday weekend!
Baby Lock The Door and Turn the Lights Down Low….
Valentine's Day wouldn't be complete without some mood lighting. Although a candlelit dinner is a romantic addition to your night, why not try an alternative lighting option. LED bulbs are designed as a more energy-efficient light source, using a semiconductor to convert electricity to light. These bulbs produce light up to 90% more efficiently than incandescent light bulbs. Fluorescent lights waste approximately 95% of their energy as heat, and only 5% to emit light, while LED lights are the opposite – using 95% of their energy for lighting!
Turn Up the Heat
Lucky for you, a fireplace is a perfect choice for heating things up on a cold Valentine's Day night without costing a fortune. Don't bother turning on the heater, when an energy-efficient electric fireplace can add a touch of romance and warmth to your evening. There are a variety of energy-efficient heating systems to use in your home, so take your pick on how you choose to turn up the heat!
Hang Up and Hang Out
Whether your valentine is near or far, quality time is a must for this holiday. Shutting off electronic devices gives your partner, your friend or you the undivided attention needed and can help you add up the savings not just on Valentine's Day, but every day if you start the habit. In case you didn't know, electronic devices that are plugged in and not actively being used are still consuming energy. Best way to combat this is to unplug! Have too much plugged in? That's okay – there are plenty of power strips that can help you unplug numerous devices at once. Purchase a power strip that has a built-in timer to turn devices on or off at a set time each day. It's a perfect solution for powering down the TV that you forgot to turn off before falling asleep.
At Home 5-Star Dining Experience
While heading out on the town is the typical plan, staying in and cooking can be very romantic! Cooking at home can be a great way to connect with your partner, as well as whipping up a dish you know you both will like while saving energy even better. Electric skillets, slow or pressure cookers, and air fryers are all great substitutes for cooking without sacrificing the flavor of your dish. The electricity consumption of air fryers is relatively low in comparison to traditional cooking appliances. Looking for a new recipe to try for your love? Try one of these recipes crafted for this special day.
If you decide to go out to dinner anyway, make sure you have a programmable thermostat so that your house isn't over heating – leaving you with some extra spending money to use on your Valentine.
Bouquet for Your Boo?
Still looking for a Valentine's gift for your date? Although chocolate boxes, heartfelt cards, and flower bouquets dominate the Valentine's gift selection each year, you may want to double-check the price of those roses you have on hold. Flower bouquet prices are expected to rise just in time for this holiday. From labor and supply chain shortages to lack of workers and increased fuel costs you'll need some added cash to make your sweetie smile. If your valentine looks forward to a bouquet each year, don't stress! Switch up the traditional flower bouquet with a macaron bouquet, chocolate strawberry bouquet, or paper bouquet – all of which are easy to DIY!
Me, Myself and I
Bebe Rexha, G-Eazy, Beyonce and even De La Soul had it right – just me, myself and I. Turn up your jams and turn down your thermostat for a cozy night in, making dinner and watching movies on the couch – the world is your oyster. Looking for something fun and different to do? Instead of ordering through a food delivery service, create your own episode of Chopped in real life by creating a new dish using ingredients you already have on hand.
Keeping the spark alive this Valentine's Day will be easier than ever this year. Who says energy efficiency isn't a turn-on?