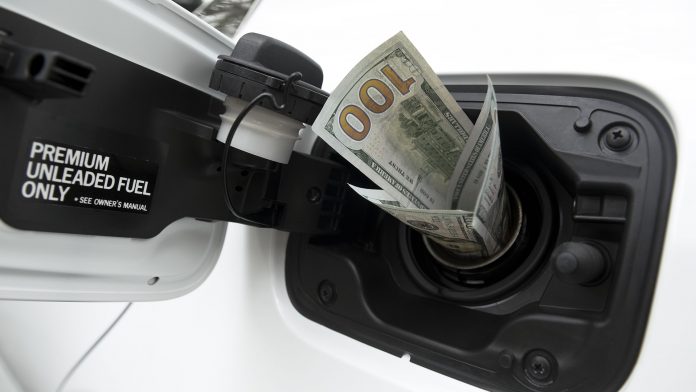 President's SPR Announcement Avoids Obvious Answers
WASHINGTON, D.C. – David Holt, President of Consumer Energy Alliance (CEA), the leading energy and environmental advocate for families and businesses, issued the following statement in response to the Biden Administration's announcement of a plan to release a million barrels of oil a day from the Strategic Petroleum Reserve over the next six months.
"While we appreciate the Administration's recognition that the world and our economy needs more American oil and gas, emptying our strategic storehouse while hobbling the production needed to replace it is just doubling down on the wrong decision. Across all demographics, 60% of Americans view more domestic oil and gas drilling and production as the fastest way to lower record gasoline prices – it is surprising the Administration does not share that view."
"This SPR release is like selling all the bread in the bakery, switching off the baker's oven and telling wheat farmers their crop isn't welcome anymore," Holt said. "All that will buy you is trouble and higher prices down the road. Americans are not fooled; releasing what amounts to barely 5% of our daily consumption while impeding the most environmentally sensible oil and gas production in the world needed to meet our daily demand will only prolong the pain we are all feeling at the gas pump or grocery store."
"It's long past time for the White House to level with the public, instead of blaming the high energy prices on Putin or oil and gas companies when they well know that gasoline rose by more than a dollar in the first 10 months of the Biden presidency due to a production moratorium and regulatory obstacles. They should stop saying there is nothing standing in the way of production, while they continue to stand in the way in word and deed."
"If nothing is standing in the way, why is there even a debate? Biden should be doing all he can to reduce prices, including listening to the industry that is able to really help, and seeking real ways to meet demand, increase U.S. supplies and lower prices. Finding ways to argue about domestic energy development is not an effective use of the White House's time, nor Americans' money."
"SPR releases may offer relief for a few days at most, but the long-term price trend has continued upward or stayed level, and the White House's antagonism toward real energy solutions remains in place. Now on its third SPR announcement, you'd figure the White House may have learned."
"Using Band-Aids like the one announced today by the Biden Administration in an energy crisis that is hurting hundreds of millions of Americans every day is not a solution. We strongly urge the Biden Administration to utilize the many domestic resources they have available to increase American oil and gas production at a level that will actually help lower prices and alleviate the burden that has been plaguing consumers for far too long. None of this will slow down our march toward a more diversified energy economy. And none of this will impair our world-leading ability to continue to lower emissions. But it will help Americans everywhere."
###
About Consumer Energy Alliance
Consumer Energy Alliance (CEA) is the leading voice for sensible energy and environmental policies for consumers, bringing together families, farmers, small businesses, distributors, producers, and manufacturers to support America's environmentally sustainable energy future. With more than 550,000 members nationwide, we are committed to leading the nation's dialogue around energy, its critical role in the economy, and how it supports the vital supply chains for the families and businesses that depend on them. CEA works daily to encourage communities across the nation to seek sensible, realistic, and environmentally responsible solutions to meet our nation's energy needs.
Contact:
Bryson Hull
(202) 657-2855
bhull@consumerenergyalliance.org