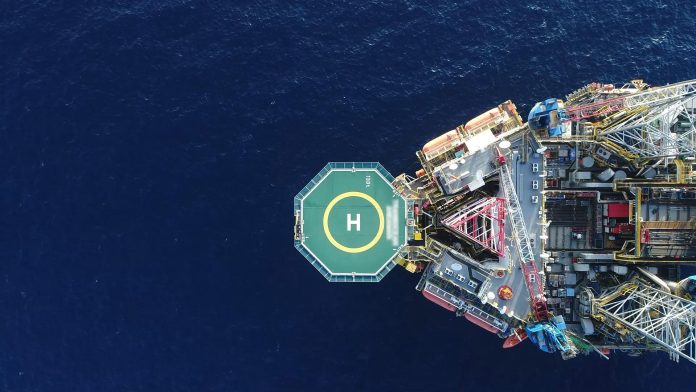 WASHINGTON, D.C. – Consumer Energy Alliance (CEA), the leading energy and environmental advocate for families and businesses, today applauded the Outer Continental Shelf (OCS) Governors Coalition for sending a letter to President Joe Biden urging that he quickly resume oil and gas leasing on federal waters. The bipartisan letter signed by Louisiana Gov. John Bel Edwards (Chair), Mississippi Gov. Tate Reeves (Vice Chair), Alabama Gov. Kay Ivey, Alaska Gov. Mike Dunleavy and Texas Gov. Greg Abbott expressed concern with the Administration continuing to delay offshore permitting and development, and the statutorily required formulation of the next 5 Year Plan for offshore leasing and development.
In response to the letter, CEA President David Holt said:
"We applaud the Coalition's leadership highlighting the need for robust American energy production, especially in light of record inflation, eight straight weeks with gasoline over $4 per gallon (a record), and ongoing geo-political uncertainty caused by the Russian war against Ukraine. CEA wholeheartedly agrees that immediate price stability and regulatory certainty in the leasing and production process would help Americans by showing that we are serious about taking real action toward meeting our energy needs."
"CEA thanks this bipartisan group of governors who have joined the increasingly loud chorus of voices who support policies to increase domestic production and keep energy affordable, reliable and environmentally responsible for all American families and small businesses. During this critical time for our nation, we encourage lawmakers across the U.S. to join our calls to expedite domestic production, and fast-track permitting to help American consumers who are really suffering from the pain at the pump."
"Supporting all American energy production is the only way to ensure affordable and reliable energy for everyone. And the fastest way to do that is to end the regulatory burdens placed by the Administration on U.S. energy development. We encourage those who have not already done so to urge the Administration to act to lower energy prices, bolster our economy, better our environment and end our energy dependence on unstable nations."
###
About Consumer Energy Alliance
Consumer Energy Alliance (CEA) is the leading voice for sensible energy and environmental policies for consumers, bringing together families, farmers, small businesses, distributors, producers, and manufacturers to support America's environmentally sustainable energy future. With more than 550,000 members nationwide, we are committed to leading the nation's dialogue around energy, its critical role in the economy, and how it supports the vital supply chains for the families and businesses that depend on them. CEA works daily to encourage communities across the nation to seek sensible, realistic, and environmentally responsible solutions to meet our nation's energy needs.
Contact:
Bryson Hull
(202) 657-2855
bhull@consumerenergyalliance.org