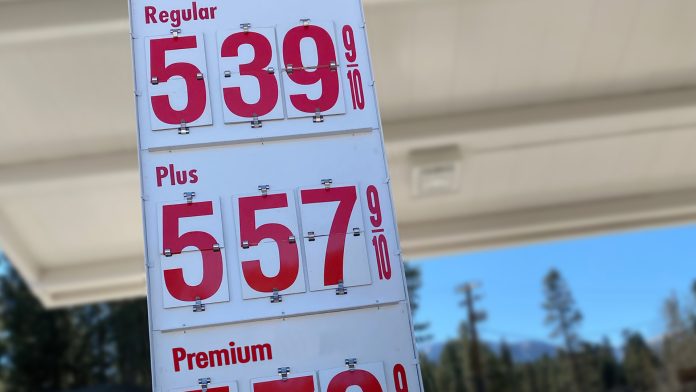 WASHINGTON, D.C. – Consumer Energy Alliance (CEA), the leading energy and environmental advocate for families and businesses, issued the following statement regarding the House Committee on Energy & Commerce Oversight and Investigations subcommittee hearing on gas prices today. It is attributable to CEA Federal Affairs Adviser Michael Zehr.
"Political theatrics and blame-shifting cannot replace honest energy policy discussions that put the laws of supply and demand ahead of partisanship," Zehr said.
"We applaud General H.R. McMaster for his testimony observing that energy security and environmental progress can be made together if we stop pursuing 'non-solutions,' namely unrealistic attempts to ram through energy policies without including all our options – renewable energy, natural gas and advanced nuclear – together in a way that keeps prices affordable."
"Persisting with a circular firing squad approach to national energy security is the wrong path for American families, parents and small businesses suffering from high gas prices and inflation last seen in the 1980s."
"Pointing at profits earned last year when 2022 prices are crushing Americans is a time-warp leap of logic only a science fiction movie should attempt. This kind of distortion is unhelpful, when Congress and the Administration should be acting fast on actual solutions to unleash domestic energy production, by re-starting Gulf of Mexico leasing, speeding up permitting for pipelines, LNG, and federal lands, and fast-tracking carbon capture rulemaking."
"When political leaders are consistently antagonistic toward the most important energy resources used today and prices surge as a result, no one should pretend to be shocked. High oil and gasoline prices in America today are a direct result of policies imposed a year ago."
"Today's Groundhog Day hearing is like last year's, except now some politicians are demanding increased production when last year they demanded less. Posturing doesn't help families with their bills, and sticking to the same misguided energy policies that restrict production and investment while shopping blame around doesn't bring prices down."
###
About Consumer Energy Alliance
Consumer Energy Alliance (CEA) is the leading voice for sensible energy and environmental policies for consumers, bringing together families, farmers, small businesses, distributors, producers, and manufacturers to support America's environmentally sustainable energy future. With more than 550,000 members nationwide, we are committed to leading the nation's dialogue around energy, its critical role in the economy, and how it supports the vital supply chains for the families and businesses that depend on them. CEA works daily to encourage communities across the nation to seek sensible, realistic, and environmentally responsible solutions to meet our nation's energy needs.
Contact:
Bryson Hull
(202) 657-2855
bhull@consumerenergyalliance.org