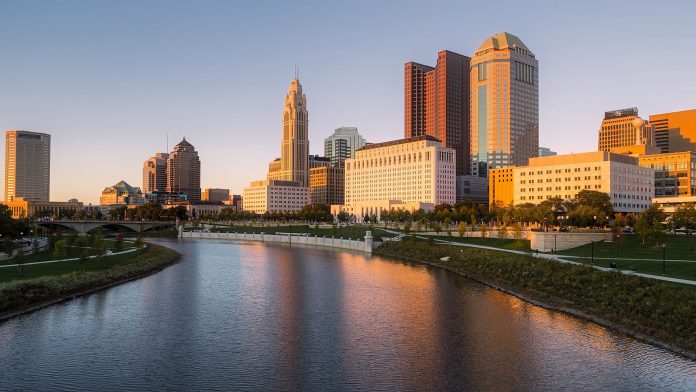 Columbus, OH — Ohio's carbon dioxide emissions fell by 20% even as natural gas production surged almost 3,000% over two decades, according to a new emissions analysis released today by Consumer Energy Alliance (CEA), the leading energy and environmental advocate for families and businesses.
The findings demonstrate America's continuing leadership in emissions reduction and the fact that increased energy production and a cleaner environment are not at odds. Even as Ohio's natural gas production surged and it remained one of the nation's largest energy consumers, emissions of key air pollutants and greenhouse gases declined significantly across the state.
From 1990 to 2021, Ohio's emissions of key pollutants have decreased across the board, with a:
81.7% reduction in nitrogen oxides (NOx),
96.6% reduction in sulfur dioxide (SO2), and;
72.9% reduction in volatile organic compounds (VOCs)
Additionally, from 1990 to 2019, Ohio's energy-related carbon dioxide (CO2) emissions declined by more than 20%.
Moreover, while Ohio's emissions of key pollutants and carbon dioxide were decreasing, production of natural gas in Ohio increased more than 2,900%, boosting job creation and economic growth.
"With rising energy prices continuing to be a concern for families and businesses across our state, Ohio's energy producers are stepping up to the challenge by producing more reliable energy while reducing emissions in the process," said Chris Ventura, CEA's Executive Director in Ohio. "Commonsense regulatory policies enacted in Columbus, along with voluntary actions taken by companies across our state, continue to ensure Ohio is leading the nation in emissions reductions. With the DeWine Administration examining the deployment of carbon capture utilization and storage, Ohio can remain at the forefront in advancing the strategies needed for a cleaner economy."
To view the analysis, click here.
###
About Consumer Energy Alliance
Consumer Energy Alliance (CEA) is the leading voice for sensible energy and environmental policies for consumers, bringing together families, farmers, small businesses, distributors, producers, and manufacturers to support America's environmentally sustainable energy future. With more than 550,000 members nationwide, we are committed to leading the nation's dialogue around energy, its critical role in the economy, and how it supports the vital supply chains for the families and businesses that depend on them. CEA works daily to encourage communities across the nation to seek sensible, realistic, and environmentally responsible solutions to meet our nation's energy needs.
Contact:
Bryson Hull
(202) 657-2855
bhull@consumerenergyalliance.org