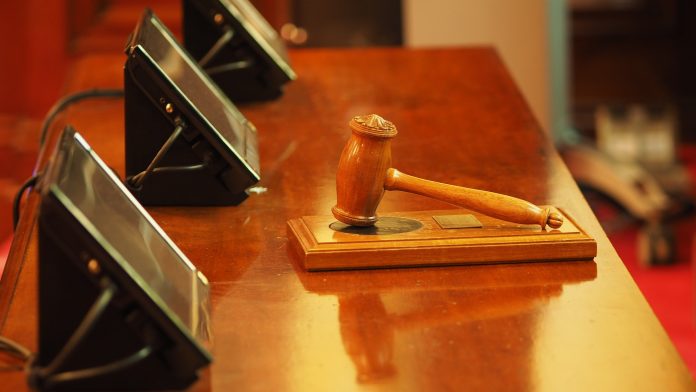 Court Deems Attempt to Move Case to State Court 'Forum Manipulation'
DETROIT, Michigan – Consumer Energy Alliance (CEA), the leading energy and environmental advocate for families and businesses, issued the following statement after the U.S. District Court for Western Michigan rejected Gov. Gretchen Whitmer's latest attempt to shut down Line 5. CEA Midwest Executive Director Chris Ventura said:
"Gov. Whitmer and her Attorney General's ongoing crusade to shut down Michigan's critical energy infrastructure once again has been proven to be frivolous and an incredible waste of taxpayer money. For the second time in a year, U.S. District Judge Janet Neff rejected the Governor's attempt to move the case to state court, deeming it to be 'forum manipulation.'"
"The governor knows that federal and international law have jurisdiction over Line 5. That has not stopped her from acting on behalf of special interests, and needlessly raising energy prices on families and businesses in Michigan with ripple effects across the region – all while doing nothing to improve our environment."
"While the Governor's political performance art may appease donors, it does nothing to alleviate the burdens faced by Michiganders who continue to pay historically high gas prices. All that these legal and procedural delays surrounding Line 5 and the Line 5 Tunnel Project have caused is further economic harm to Michigan."
"With a 99.9999% safety record, our energy pipelines are a critical component in safely and efficiently delivering the energy Michigan needs to work. The tunnel construction will enhance safety and protect the Great Lakes. Delivering the energy that keeps Michigan moving through Line 5 helps avoid higher emissions from other forms of transportation while ensuring affordable, reliable energy is provided to families and businesses."
"This new, state-of-the-art pipeline and tunnel will be an answer to our fuel needs now, and our changing fuel needs in the future. It is time for Governor Whitmer and her administration to prioritize people over political posturing to make energy affordable, grow Michigan's economy, and safeguard our environment."
###
About Consumer Energy Alliance
Consumer Energy Alliance (CEA) is the leading voice for sensible energy and environmental policies for consumers, bringing together families, farmers, small businesses, distributors, producers, and manufacturers to support America's environmentally sustainable energy future. With more than 550,000 members nationwide, we are committed to leading the nation's dialogue around energy, its critical role in the economy, and how it supports the vital supply chains for the families and businesses that depend on them. CEA works daily to encourage communities across the nation to seek sensible, realistic, and environmentally responsible solutions to meet our nation's energy needs.
Contact:
Bryson Hull
(202) 657-2855
bhull@consumerenergyalliance.org