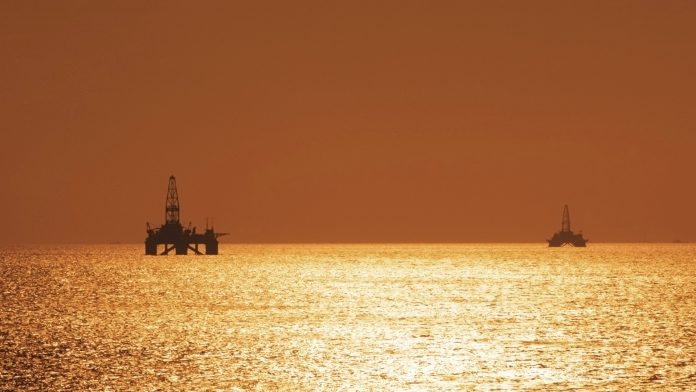 • Bill introduced by Congressman Garrett Graves requires two Gulf of Mexico offshore oil and natural gas lease sales each in 2024, 2025
WASHINGTON – Consumer Energy Alliance (CEA), the leading energy and environmental advocate for families and businesses, applauds the introduction of the BRIDGE Production Act of 2023 by Congressman Garrett Graves.
"With oil prices back over $90 and Saudi Arabia and Russia extending their 1.3 million barrel per day production cut through the end of this year, American families and businesses struggling with higher energy prices need real solutions. The Bridge Production Act is that solution," CEA Vice President Kaitlin Hammons said.
"This bill will remove the uncertainty in the Gulf of Mexico federal leasing program caused by years of intentional delays by the Biden Administration. The Gulf of Mexico is one of the least carbon-intensive producing regions in the world. Refusing to make good use of an integral piece of American energy security is irresponsible policy and bad for the environment."
"A price hangover from the highest inflation in 40 years remains, and gas is more expensive today than it was last year, heading toward $4 a gallon. Higher energy prices increase the price of everything – from groceries to lumber to clothing to appliances – pulling money from our pockets and boosting inflation. Americans deserve relief at the pump, and everywhere else they shop. Congress is right to step in on behalf of American families and small businesses to ensure we can keep energy prices down and energy security strong."
Congressman Graves' bill is the companion to the Senate version introduced by Senators Cassidy and Cruz in July.
###
About Consumer Energy Alliance
Consumer Energy Alliance (CEA) is the leading voice for sensible energy and environmental policies for consumers, bringing together families, farmers, small businesses, distributors, producers, and manufacturers to support America's environmentally sustainable energy future. With more than 550,000 members nationwide, we are committed to leading the nation's dialogue around energy, its critical role in the economy, and how it supports the vital supply chains for the families and businesses that depend on them. CEA works daily to encourage communities across the nation to seek sensible, realistic, and environmentally responsible solutions to meet our nation's energy needs.
Contact:
Bryson Hull
(202) 657-2855
bhull@consumerenergyalliance.org