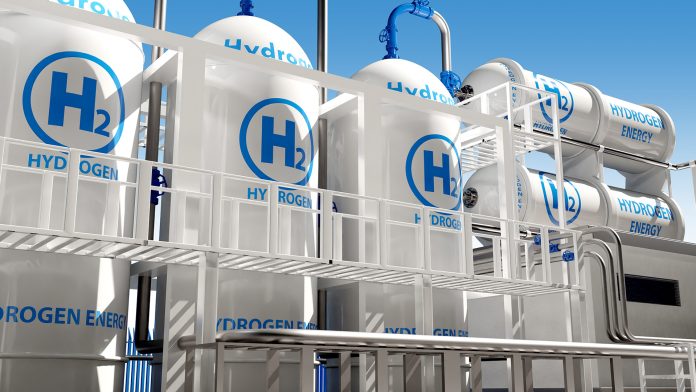 WASHINGTON, D.C. – Consumer Energy Alliance (CEA), the leading energy and environmental advocate for families and businesses, issued the following statement after the Biden Administration's decision to advance seven regional hydrogen hubs across the nation with $7 billion in U.S. federal grants.
"CEA applauds the Biden Administration for taking this important step in advancing hydrogen development in the United States. There is no question that we need more, not less American energy and energy infrastructure in order to meet demand and ensure a future where energy is affordable and reliable for families and businesses," CEA Rockies Executive Director Emily Haggstrom said. "Incorporating hydrogen into our energy mix is a huge win for consumers everywhere."
"The seven regional hydrogen hubs will operate in 16 states – creating jobs in dozens of communities and economic opportunities across the country."
"American innovation, energy expertise and a strong commitment to our environment has made the United States a global leader in reducing greenhouse gas emissions. Steps like the one taken today will help us to continue leading the world in environmental stewardship while meeting our demand for energy," Haggstrom said. "CEA encourages the Administration to support a balanced mix of energy sources, including oil, gas and renewables to continue to achieve the affordable and reliable energy American families and businesses need."
###
About Consumer Energy Alliance
Consumer Energy Alliance (CEA) is the leading voice for sensible energy and environmental policies for consumers, bringing together families, farmers, small businesses, distributors, producers, and manufacturers to support America's environmentally sustainable energy future. With more than 550,000 members nationwide, we are committed to leading the nation's dialogue around energy, its critical role in the economy, and how it supports the vital supply chains for the families and businesses that depend on them. CEA works daily to encourage communities across the nation to seek sensible, realistic, and environmentally responsible solutions to meet our nation's energy needs.
Contact:
Bryson Hull
(202) 657-2855
bhull@consumerenergyalliance.org