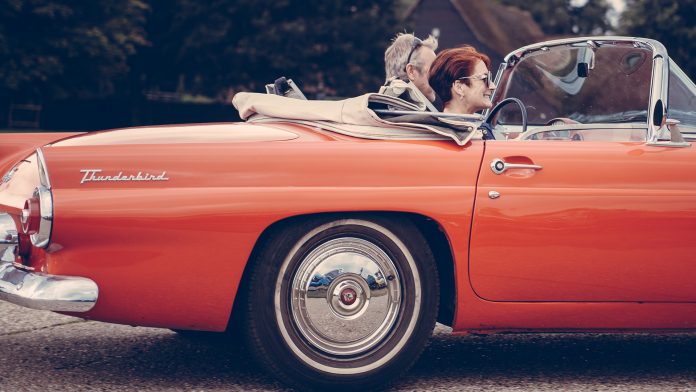 • House Bill 201 prohibits restriction of sale of motor vehicles based on power source
• Freedom of vehicle choice supports affordable, reliable energy
COLUMBUS – Consumer Energy Alliance (CEA), the leading energy and environmental advocate for families and businesses, issued the following statement after the Ohio House of Representatives passed House Bill 201, which preserves Ohioans' right to buy the vehicle of their choosing.
"We applaud the Ohio House of Representatives for supporting consumer choice in the automotive marketplace. Consumers should be able to choose vehicles that meet their mobility needs – regardless of fuel type," CEA Midwest Executive Director Chris Ventura said. "Maintaining choices in any market increases supply and lowers prices. Given the strong linkages between transportation and energy, more choices in both markets means more affordable, reliable and environmentally sound energy."
"The number of early adopters of electric vehicles keeps shrinking. That is due in part to consumer concerns about recharging, the electric grid's ability to meet demand, and the cost of new EVs and battery replacements. America's auto manufacturers are restructuring their investments, so it is increasingly necessary for our governments to not limit any vehicle or energy choice," Ventura said. "By supporting the continued research and development of advanced liquid fuels, batteries and hydrogen fuel cells, consumers will be better able to select vehicles that meet their cost expectations and needs for commuting, playing and living."
CEA supports consumers' right to have the vehicle they want and can afford. CEA's recent "Freedom to Fuel: Consumer Choice in the Automotive Marketplace" report examines how some states are forcing through vehicle mandates without fully considering several important questions that will influence consumer acceptance, such as:
Does the electric power grid have enough power to meet increased demand from EV sales mandates?
Where will recharging stations be built?
How can average Americans afford EVs that cost nearly $15,000 more than traditional vehicles?
Where will replacement parts for EVs come from other than China?
The full report is available here.
###
About Consumer Energy Alliance
Consumer Energy Alliance (CEA) is the leading voice for sensible energy and environmental policies for consumers, bringing together families, farmers, small businesses, distributors, producers, and manufacturers to support America's environmentally sustainable energy future. With more than 550,000 members nationwide, we are committed to leading the nation's dialogue around energy, its critical role in the economy, and how it supports the vital supply chains for the families and businesses that depend on them. CEA works daily to encourage communities across the nation to seek sensible, realistic, and environmentally responsible solutions to meet our nation's energy needs.
Contact:
Bryson Hull
(202) 657-2855
bhull@consumerenergyalliance.org